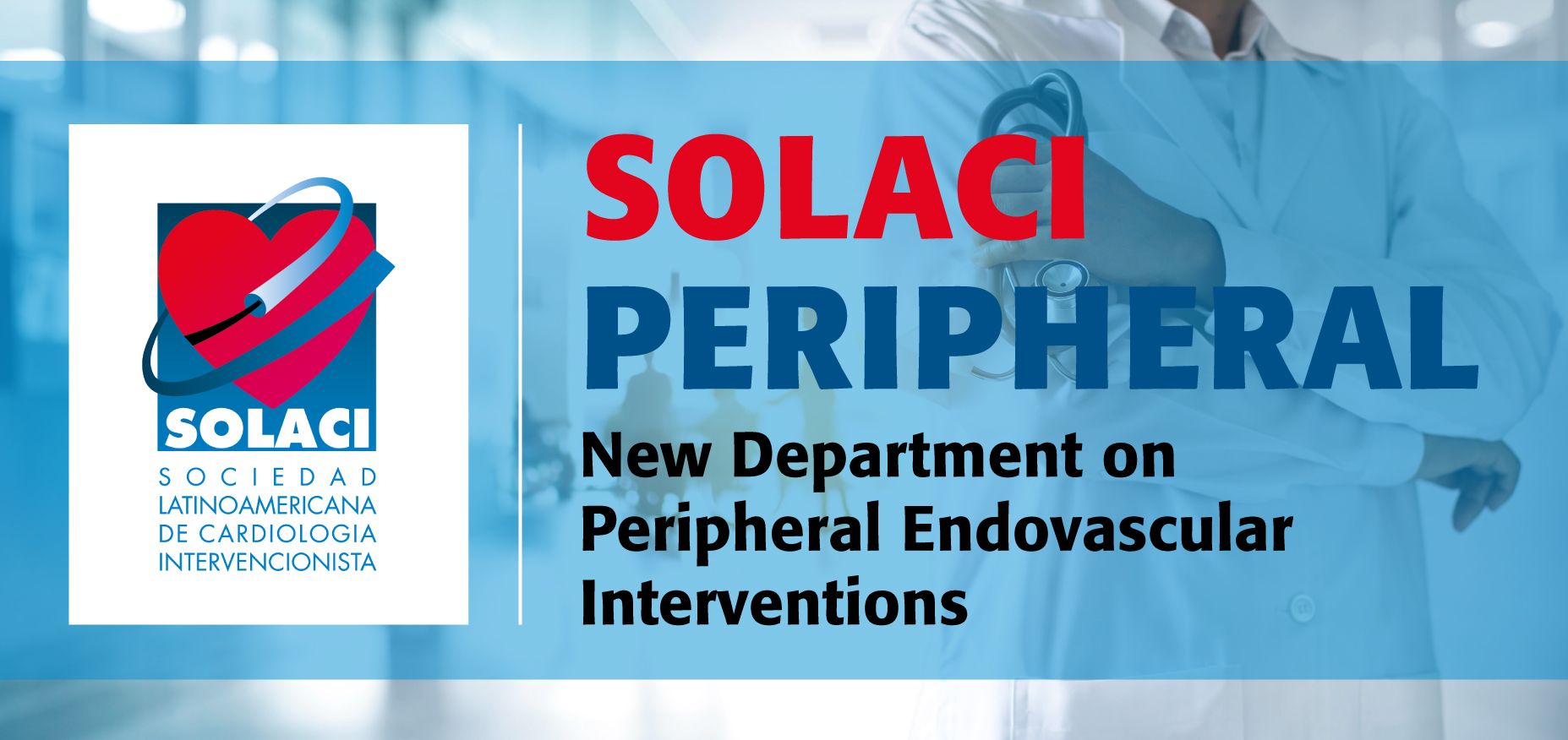 We are pleased to announce the creation of SOLACI's new Department of Peripheral Endovascular Interventions.
Its name is SOLACI PERIPHERAL and its objectives will be as follows:
To promote continuing education for the community of interventional cardiologists involved in peripheral endovascular interventions.

To collaborate in the organization of Congress sessions dedicated to peripheral interventions and other SOLACI scientific activities.

To promote instances where colleagues can share their experience and knowledge, so that the whole group can experience growth.

To act alongside

SOLACI RESEARCH

(SOLACI's Department of Research) in the elaboration of scientific studies and registries.
All interventional cardiologists eager to participate who meet the basic requirements below will be added to the department as collaborators.
Basic requirements:
Practicing interventional cardiology in Latin America.

Showing a desire to help in the development of peripheral interventions.

Sending an abridged CV and a description of the peripheral procedures conducted.
If you want to take part in this new SOLACI initiative, or if you have questions, contact us at periferico@solaci.org
We count on the support of the Latin American medical community as a whole for the development of this new, significant project that will be crucial for the promotion and boost of interventional cardiology in our region.
We count on your collaboration.
Sincerely,
Dr. Maurício Cavalieri Machado
Dr. Maurício Cavalieri Machado Coordinator, Department of Peripheral Endovascular Interventions
Dr. José Armando Mangione
SOLACI President
---
We are interested in your opinion. Please, leave your comments, thoughts, questions, etc., below. They will be most welcome.