Patients undergoing non-ST elevation MI (NSTEMI) who are not pre-treated with P2Y12 receptor inhibitors will benefit from a very early intervention strategy.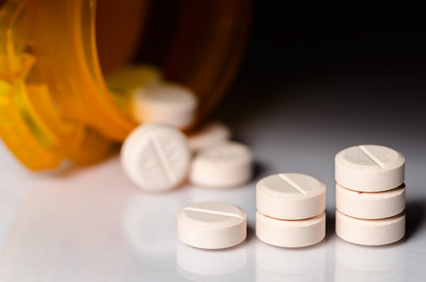 The optimal intervention timing for NSTEMI patients is still under debate, despite multiple studies, but the ideal timing had never been tested in patients with no platelet aggregation inhibitor pretreatment.
After the surge of new antiaggregants, more powerful and effective (basically ticagrelor and prasugrel), also came the possibility of loading patients, according to coronary anatomy, to prevent excessive bleeding in those who needed surgical intervention.
741 moderate or high risk NSTEMI patients intended for an invasive strategy were randomized prospectively and openly to a delayed invasive strategy (n=363) with angiography between 12 hrs. and 72 hrs., vs very early invasive strategy (n=346) with angiography within 2 hrs. of medical contact.
---
Read also: Multiple vs. Culprit vessel MI in Cardiogenic Shock: Anything New?
---
No patients received platelet antiaggregation before identifying their anatomy. Primary end point was a composite of cardiovascular death and repeat ischemic events at one month.
Over 90% of patients of both groups were high risk NSTEMI. Mean time between randomization and angiography for the very early strategy was less than one hour (0 to 1 hour) and for the delayed strategy was mean 18 hrs. (11 hrs. to 23 hrs.).
Primary end point resulted significantly lower in patients receiving a very early invasive strategy (4.4% vs 21.3%; p<0.001), driven mainly by a reduction in repeat ischemic events (2.9% vs 19.8%; p<0.001).
---
Read also: Compare-Acute Sub-Study: Natural History of Non-Culprit Lesions in MI.
---
There were no differences in cardiovascular mortality.
Conclusion
With no antiaggregation pretreatment, patients undergoing NSTEMI were favored by a very early invasive strategy, significantly reducing repeat ischemia while waiting for the coronary angiography.
Original Title: Optimal Timing of Intervention in NSTE-ACS Without Pre-Treatment The EARLY Randomized Trial.
Reference: Gilles Lemesle et al. J Am Coll Cardiol Intv 2020;13:907–17.
---
We are interested in your opinion. Please, leave your comments, thoughts, questions, etc., below. They will be most welcome.