The Shock Trial, the one that set revascularization as the standard strategy to treat all STEMI and cardiogenic shock lesions, had not been discussed for nearly 20 years.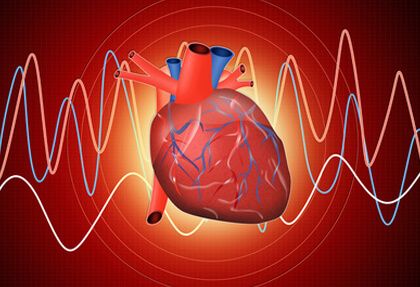 The CULPRIT-SHOCK was presented at TCT 2017 (and also in NEJM), and again this one study changed the standard completely, since we went back to treating only the culprit vessel (at least as first) in shock MI.
Now more news come out based on MI and cardiogenic shock, since we were lacking evidence on patients receiving mechanical circulatory support.
Between July 2016 and December 2019, all patients undergoing MI and cardiogenic shock from 57 hospitals taking part in the registry were included.
Those with multivessel disease were analyzed according to whether they received complete revascularization or only culprit vessel revascularization during the index procedure.
---
Read also: Compare-Acute Sub-Study: Natural History of Non-Culprit Lesions in MI.
---
Of 198 patients with multivessel disease, 126 received multivessel PCI during index procedure (64%) and only 72 got culprit vessel PCI (36%). Baseline characteristics in both groups were similar as regards sex, diabetes, age, prior PCI, prior CABG or prior MI.
Patients undergoing multivessel PCI showed worse impairment of cardiac output and worse lactate clearance at 12 hours after procedure. However, at 24 hours, these differences levelled off between the groups.
Survival (69.8% vs 65.3%; p=0.51) and acute kidney injury rates resulted similar between groups (29.9% vs 34.2%; p=0.64). These two points, especially survival, had been the ones that tilted the scales in the CULPRIT-SHOCK in favor of treating only the culprit vessel.
---
Read also: Estimating the Risk of Infection for Healthcare Personnel.
---
The difference in this study was the early use of mechanical circulatory support (Impella) in both groups. In fact, over 70% of patients were treated with the device before PCI and the rest during and after procedure.
The use of Impella might explain the difference between these outcomes and those of the CULPRIT-SHOCK.
Conclusion
Multivessel patients undergoing MI and cardiogenic shock who receive early mechanical circulatory support can receive selective complete revascularization at index procedure with similar survival and kidney injury rates as patients who receive culprit vessel PCI.
Original Title: Multi- Versus Culprit-Vessel Percutaneous Coronary Intervention in Cardiogenic Shock.
Reference: Alejandro Lemor et al. J Am Coll Cardiol Intv 2020, article in press. doi: 10.1016/j.jcin.2020.03.012.
---
We are interested in your opinion. Please, leave your comments, thoughts, questions, etc., below. They will be most welcome.