Transeptal transcatheter mitral valve replacement offers a less invasive alternative vs. surgery and with fewer anatomical limitations than transcatheter repair (e.g. MitraClip) in patients with severe mitral valve failure.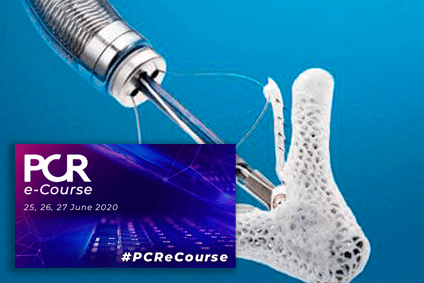 The first patients treated with the new system EVOQUE were included between September 2018 and October 2019 and its outcomes were presented at the virtual EuroPCR 2020 and were simultaneously published in JACC: Cardiovascular Interventions.
Inclusion criteria were moderate to severe Mitral failure, functional class II or higher and high or prohibitive surgical risk. Primary end point was technical success according to the Mitral Valve Academic Research Consortium criteria.
Fourteen patients with mean age 84 and 4.6% STS (it was a "first in human" study) were included. Mitral failure resulted at least moderate to severe in all of them, even though etiology varied (28.6% degenerative, 21.4% functional and 50% mix).
---
Read also: EuroPCR 2020 | Sudden Death Increase Two to Three Times While MI Rate Falls.
---
Technical success was achieved in 92.9% of the population. The only patient that could not receive the device received surgery.
At 30 days, one patient died of non-cardiovascular causes (7.1%) and there were two strokes (14.3%). There were no infarctions or rehospitalizations.
One patient underwent alcohol septal ablation for left ventricular outflow tract obstruction and two required paravalvular leak closure. Despite this, at 30 days all patients presented mild mitral failure and, in fact, over 80% of the population presented no mitral failure at all.
Conclusion
This first test in humans for the transseptal EVOQUE mitral valve device showed feasibility. We need more time and further research to determine its clinical safety and efficacy.
Original Title: Transcatheter Mitral Valve Replacement with the Transseptal EVOQUE System.
Reference: J. Webb et al. JACC: Cardiovascular Interventions 2020, article in press. doi: https://doi.org/10.1016/j.jcin.2020.06.040 y presentado en el EuroPCR virtual 2020.
---
We are interested in your opinion. Please, leave your comments, thoughts, questions, etc., below. They will be most welcome.