There is no survival advantage with invasive coronary revascularization over initial medical treatment in patients with chronic coronary artery disease.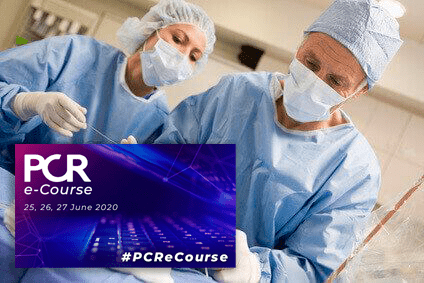 However, revascularization did reduce the incidence of unstable angina and its symptoms, according to this new meta-analysis published in Circulation and presented virtually at EuroPCR 2020.
There was no significant difference in spontaneous infarctions overall, but there is a trend. Whatever small reduction there may be, it is at the cost of more peri-procedural infarctions.
Authors agree on the fact that these results are very similar to those of ISCHEMIA.
The ISCHEMIA trial, with 4 years of follow-up, showed a trend toward more infarctions (predominantly peri-procedural) in the revascularization arm during the first 6 months of the study. As the follow-up progressed, the event curves crossed, and spontaneous infarctions became more common in the conservative treatment arm.
---
Read also: Anesthetic Modes and Their Impact on Elective Endoprostheses.
---
This meta-analysis included 14 randomized trials, among them (obviously) ISCHEMIA. Perhaps the inclusion criteria were too wide, looking to include more patients from studies such as COURAGE and BARI 2D, conducted between 1999 and 2000, or even MASS, which was published earlier and included only 214 patients. Those patients underwent revascularization and received medical therapy with characteristics very different from those of current treatment.
The vast majority of the 14,877 patients included had preserved left systolic function, mild symptoms (functional class I/II), and no left main coronary artery lesions.
Eight of these studies included stents in at least 50% of all revascularization procedures, while drug-eluting stents were used only in FAME 2, ISCHEMIA, and ISCHEMIA-CKD. Such data means that this study is far away from current clinical practice.
---
Read also: Myocardial Injury in One Third of COVID-19 Patients.
---
The reduction in infarction within the revascularization arm can be observed especially upon analysis of data from more contemporary trials using stents as revascularization strategy (risk ratio [RR]: 0.89; 95% confidence interval [CI]: 0.80-0.998).
Original Title: Routine revascularization versus initial medical therapy for stable ischemic heart disease: a systematic review and meta-analysis of randomized trials.
Reference: Bangalore S et al. Circulation. 2020; Epub ahead of print y presentado en forma virtual en el EuroPCR 2020.
---
We are interested in your opinion. Please, leave your comments, thoughts, questions, etc., below. They will be most welcome.