Courtesy of Dr. Carlos Fava.
DES have improved PCI outcomes, but one of its biggest challenges continues to be bifurcations (especially when we have to use two stents, since it's been associated to higher restenosis and stent thrombosis rates).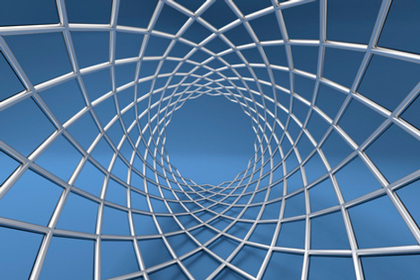 Left main coronary artery true bifurcation lesions are the ones that generate the greatest challenge and the better technique to tackle them still remains unclear.
653 true bifurcation patients were randomized (1.1.1 or 0.1.1) to two-stent vs provisional stenting. Patients presented chronic stable angina, unstable angina, or myocardial infarction, and met the complex bifurcation criteria.
For bifurcation analyzis the DEFINITION criteria was used, that is: a major criteria (secondary branch with >10 mm lesion length and ≥70% for the left main, or ≥90% for non-left main) or two minor criteria (moderate to severe, multiple lesions, <45 or >70 angulation, main vessel <2.5 mm, presence of thrombus in main vessel, with ≥25 mm length) visually estimated.
---
Read also: SOLACI PERIPHERAL | 2nd Clinical Case: Juxtarenal Abdominal Aortic Aneurysm.
---
Primary end point was TLF at 12 months defined as cardiac death, target vessel myocardial infarction (TVMI) and ischemia driven target lesion revascularization (TLR).
The recommended strategy for the two-stent group was DK Crush or Culotte.
328 patients received 2 stents and the remaining 325 provisional stenting.
---
Read also: 2° Educational Meetings ProEducar-SOLACI | Aortic Valve Implantation. Step by Step. Complications.
---
Mean age was 63, over 75% were men, 35% were diabetic. The clinical presentation was AMI in 22% and unstable angina in 48%, 26% had multivessel disease and SYNTAX score was 24.5.
The presence of 1.1.1 bifurcation was roughly 85% and the use of radial access, 80%.
The need for a second stent in the provisional stenting group was 22,5% and the two-stent population only used one in 7.9%, and the most used strategy in this group was 77.8%. The use of IVUS was 24% in the two-stent group and 31% in the provisional stenting group.
---
Read also: Webinar SOLACI | NSTE-ACS Revascularization: Times and Methods in the COVID-19 Era.
---
At one-year followup, TFL was 11.4% for the provisional stenting group and 6.1% for the two-stent strategy [77.8%: double-kissing crush; hazard ratio (HR) 0.52, 95% confidence interval (CI) 0.30–0.90; P = 0.019].
For the secondary end points, the two stent strategy presented lower TVMI (3% vs. 7.1% HR 0.43, 95% CI 0.20– 0.90; P = 0.025) and lower ischemia driven TLR (6.1% vs. 11.4% HR 0.43, 95% CI 0.19–1.00; P = 0.049), with no differences in cardiac death (2.7% vs. 3.4% p=0.6)
Conclusion
According to the complex bifurcation criteria from the DEFINITION trial, the two-stent strategy was associated to significant clinical evolution compared against the provisional stenting technique. Urgent further study is required to identify the mechanisms contributing to increased TVMI after provisional stenting.
Courtesy of Dr. Carlos Fava.
Original Title: Multicentre, randomized comparison of two-stent and provisional stenting techniques in patients with complex coronary bifurcation lesions: the DEFINITIONII trial.
Reference: Jun-Jie Zhang, et al. European Heart Journal (2020) 0, 1–14 doi:10.1093/eurheartj/ehaa543.
---
We are interested in your opinion. Please, leave your comments, thoughts, questions, etc., below. They will be most welcome.