After TAVR, patients with no anticoagulation indication are favored by monotherapy with aspirin (ASA) vs. dual antiaggregation therapy (DAPT).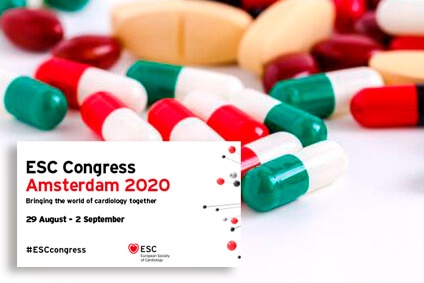 This study presented at ESC 2020, simultaneously published in NEJM, seems to go against the latest "fashion" (P2Y12 inhibitor monotherapy) and randomized patients to ASA monotherapy vs. DAPT with clopidogrel for 3 months.
Unlike with the coronaries, the optimal antithrombotic scheme after TAVR is yet to be established. The European guidelines recommend aspirin and clopidogrel immediately after procedure and monotherapy after 3 months, but this information has been extrapolated from old coronary angioplasty studies.
At the time, there were no randomized studies on antithrombotic therapy after TAVR.
---
Lea también: ESC 2020 | Atrial Fibrillation and Rhythm Control: A Matter of Time?
---
The POPular TAVI had two cohorts. In cohort B (patients with anticoagulation indication) had already showed increased bleeding with clopidogrel with no clear benefit against ischemia.
In patients who had no anticoagulation indication (cohort A) ASA monotherapy resulted safer than DAPT and showed no increase in thrombotic events.
This information should impact guidelines at short term, since it debunks the idea of DAPT after TAVR. Patients with no indication for anticoagulation should receive aspirin alone, and those with anticoagulation indication should receive anticoagulation alone.
---
Lea también: ESC 2020 | New SGLT2 Inhibitor Impacts Heart Failure Mortality.
---
Cohort A included 665 patients (mean age 80) who did not require anticoagulation, randomized to ASA monotherapy vs. aspirin + clopidogrel (for 3 months) followed by aspirin alone. Aspirin doses were between 80 and 100 mg, and clopidogrel dose was 75 mg.
All patients were followed up for one year.
Both primary end points favored aspirin in all bleeding (15.1% vs 26.6%, RR 0.57; CI 95% 0.42-0.77) and non-procedure related bleeding (15.1% vs 24.9%, RR 0.61; CI 95% 0.44-0.83).
---
Lea también: ESC 2020 | Nuevo inhibidor SGLT2 con impacto en la mortalidad por insuficiencia cardíaca.
---
Combined end points of cardiovascular death, non-procedure related bleeding, stroke or infarction also favored monotherapy with aspirin (23.0% vs 31.1%), reaching both non-inferiority and superiority criteria.
With this evidence, patients will no longer receive clopidogrel after TAVR.
Original Title: Aspirin with or without clopidogrel after transcatheter aortic-valve implantation.
Reference: Brouwer J et al. N Engl J Med. 2020; Epub ahead of print y presentado en forma virtual en el congreso ESC 2020.
---
We are interested in your opinion. Please, leave your comments, thoughts, questions, etc., below. They will be most welcome.
(Visited 4 times, 3 visits today)