This meta-analysis to be published in J Am Cardiol supports the use of aspirin monotherapy (ASA) after transcatheter aortic valve replacement (TAVR).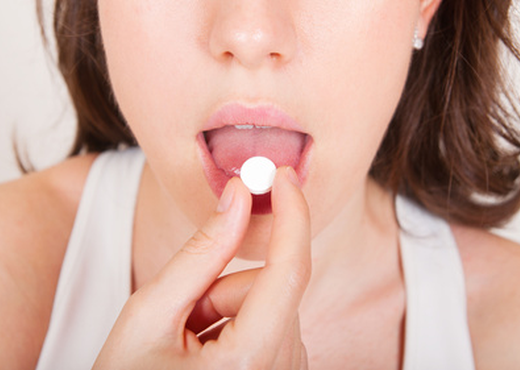 The use of aspirin alone is associated to less bleeding without increased ischemic events such as strokes or mortality.
The combined outcomes of four studies, including the recently published POPular TAVI (cohort A), have shown ASA alone is associated to a significantly lower risk of clinically relevant bleeding (HR 0.49; CI 95% 0.32-0.75), with a necessary number to treat of 19.
Antiaggregation type was not associated to mortality or risk of stroke.
The American guidelines recommend dual antiaggregation therapy with aspirin and clopidogrel for 3 to 6 months after procedure in patients with no anticoagulation indication followed by ASA for life.
---
Read also: Can Aspirin Use Be Interrupted After Angioplasty?
---
Similarly, the European guidelines also recommend dual antiaggregation therapy.
These recommendations were made with valve endothelization in mind, to reduce thromboembolic events in the process. However, there is no data to support this might be the case after TAVR.
These guidelines were based on prior experience with coronary stents, quite a different procedure to TAVR.
---
Read also: Virtual ACC 2020 | VOYAGER PAD: Rivaroxaban Superior to Aspirin in Preventing Events.
---
The 4 studies included 1086 patients (mean age 80) undergoing TAVR and followed up for mean 7 months.
Neither of these 4 studies have enough power to test for ischemic events separately, which is what motivated the present meta-analysis.
There were no differences between dual antiaggregation and ASA monotherapy both in total mortality (HR 1.00; CI 95% 0.62-1.62) or stroke (HR 1.05; CI 95% 0.58-1.90).
---
Read also: Alternatives for Patients Allergic to Aspirin.
---
This meta-analysis contributes to the evidence, but not definitely, since the individual smaller studies could be biased.
Original Title: Meta-analysis of aspirin monotherapy versus dual antiplatelet therapy after transcatheter aortic valve implantation.
Reference: Osman M et al. Am J Cardiol. 2020; Epub ahead of print.
---
We are interested in your opinion. Please, leave your comments, thoughts, questions, etc., below. They will be most welcome.