Rivaroxaban seems to be a reasonable alternative to warfarin in patients with atrial fibrillation and bioprosthetic mitral valve. These results arise from the RIVER Study presented at the American Heart Association (AHA) 2020 Congress and simultaneously published in the New England Journal of Medicine (NEJM).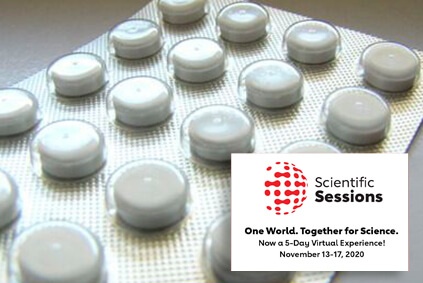 After 5 years of follow-up, rivaroxaban reached the non-inferiority criterion as regards the primary endpoint of death, major cardiovascular events, or major bleeding.
Clinical and hemorrhagic events were numerically lower in the rivaroxaban arm without reaching significance. There were 5 cases of valve thrombosis with rivaroxaban and 3 with warfarin.
Studies like ROCKET-AF—which were key for the introduction of direct inhibitors into everyday clinical practice—specifically excluded patients with valve prosthesis.
RIVER was a non-inferiority open-label study in 49 sites in Brazil that enrolled 1005 patients with atrial fibrillation or flutter (96% atrial fibrillation), who underwent mitral valve replacement surgery with a bioprosthesis within 48 hours of randomization. The mean CHA2DS2-VASc score was 2.6.
---
Read also: AHA 2020 | In Most Cases, Imaging Can Determine What Causes MINOCA.
---
Randomization was to either rivaroxaban 20 mg (15 mg for renal failure) or warfarin adjusted to an international normalized ratio between 2 and 3. With warfarin, an adequate anticoagulation range was reached 65.5% of times.
The primary endpoint was a composite of death, stroke, transient ischemic attack, systemic embolism, valve thrombosis, hospitalization due to heart failure, or major bleeding.
The primary endpoint rate at one year was 9.4% for rivaroxaban vs. 10.3% for warfarin.
---
Read also: AHA 2020 | Clopidogrel Resists as the Best Option in Elective Patients.
---
Both death and thromboembolic events were numerically lower with rivaroxaban (3.4% vs. 5.1%; hazard ratio [HR]: 0.65; 95% confidence interval [CI]: 0.35-1.20). The stroke rate was significantly lower with rivaroxaban (0.6% vs. 2.4%; HR: 0.25; 95% CI: 0.07-0.88), but these data call for caution, because the event rate is low and the confidence interval is wide.
Los sangrados mayores fueron del 1.4% con rivaroxaban vs 2.6% con warfarina (HR 0.54; IC 95% 0.21-1.35).
Título original: Rivaroxaban in patients with atrial fibrillation and a bioprosthetic mitral valve.
Referencia: Guimarães HP et al. N Engl J Med. 2020 Nov 14. doi: 10.1056/NEJMoa2029603. Online ahead of print. Y presentado simultáneamente en el congreso AHA 2020.
---
(Visited 9 times, 9 visits today)