High risk patients undergoing elective PCI treated with a more potent antiplatelet scheme (ticagrelor) vs. the classic clopidogrel do not see a benefit in protection against periprocedural events and instead see increased costs and minor bleeding rate.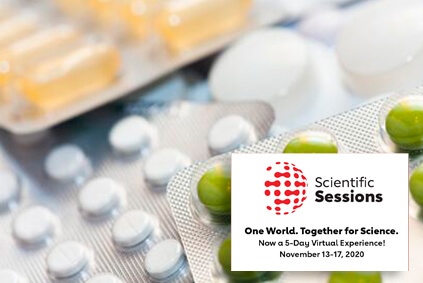 These are the outcomes of the ALPHEUS study presented at AHA 2020 simultaneously published in the Lancet.
Ticagrelor did not increase major bleeding rate in elective patients, but the lack of benefit in addition to increased minor bleeding rate supports the idea of using clopidogrel as standard treatment.
The work hypothesis was that a more potent antiplatelet antiaggregation would reduce periprocedural atherothrombotic events (occlusion of the side branch, slow flow or distal embolization). There was no evidence of benefits in ischemic events despite the very specific end point chosen by researchers.
The study included 1910 patients with programed PCI and at least one risk characteristic randomized to ticagrelor vs clopidogrel.
---
Read also: AHA 2020 | The More Operators "Listen" to FFR, the Lower the Risk.
---
Complex PCI, multivessel lesions and the need for long stents were considered.
Patients received 180 mg of ticagrelor followed by 90 mg twice a day vs. 300 to 600 mg clopidogrel each (at operators' criteria) followed by 75 mg day. Most patients received 600mg loading dose of clopidogrel.
Primary end point was periprocedural infarction according to the 3ª universal definition of infarction or myocardial injury within 48 hours of procedure, that happened in 35.5% of the ticagrelor group vs 36.2% of the clopidogrel group (p=0.75).
---
Read also: AHA 2020 | Rise in Early Discharge After TAVR Has the Expected Cost.
---
Periprocedural infarctions (type 4a) resulted similar between branches (8.5% with ticagrelor vs 8.2% with clopidogrel; p=0.79). Stent thrombosis rate (4b type infarctions) resulted identical between groups with 0.3%.
There were no differences in major bleeding (BARC 3 to 5) but there was a difference in bleeding at 30 days (BARC 1 to 2) with 11% for ticagrelor vs 8% for clopidogrel (p=0.007).
Original Title: Ticagrelor versus clopidogrel in elective percutaneous coronary intervention (ALPHEUS): a randomized, open-label, phase 3b trial.
Reference: Silvain J et al. Presentado en el congreso AHA 2020 y publicado simultáneamente en Lancet. 2020 Nov 12;S0140-6736(20)32236-4.
---
(Visited 2 times, 2 visits today)