Yet another observational study has come to question the antiaggregation power of ticagrelor when it comes to death or MI reduction, pointing at its higher risk of bleeding vs. clopidogrel.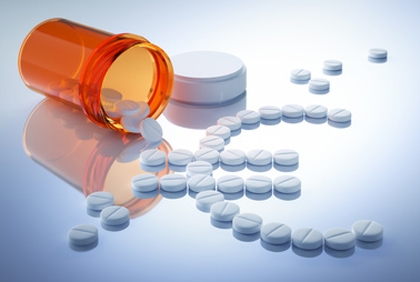 This new analysis recently published in JAHA includes a large number of patients undergoing acute coronary syndrome (ACS) in the clinical practice.
Ticagrelor has been established as the best antiplatelet in the context of ACS based on the PLATO outcomes, which has shown a reduction in ischemic events without increased bleeding vs. the traditional clopidogrel.
This new analysis observes the PLATO population, claiming it is relatively young, has few women and falls short of chronic kidney failure, compared against real life population. This might be the reason behind the clinical net benefit of ticagrelor in "real life".
Researchers included 5116 patients (mean age 68, 34% women) treated in five centers across England between 2011 and 2015. During the course of this study, ticagrelor replaced clopidogrel as antiplatelet of choice for ACS.
---
Read also: Dual Antiplatelet Therapy and TAVR: Obsolete Guidelines.
---
2491 of enrolled patients received clopidogrel and 2625 ticagrelor. Approximately half of patients received optimal medical treatment, nearly 40% PCI and the rest (13%) myocardial revascularization surgery (CABG).
Baseline characteristics required adjusting, since earlier in the study (it was clopidogrel) the population was at higher risk, older and had more comorbidities.
The complete cohort showed no differences in terms of major bleeding between the drugs (BARC 3 to 5, 3.7% vs 3.7% and PLATO major bleeding 4.5% vs 4.2%).
---
Read also: Xience Receives CE Mark for Short and Ultrashort DAPT Schemes.
---
When excluding CABG patients, outcomes changed completely. Ticagrelor was associated with more BARC bleeding 3 to 5 (HR adjusted 1.52) and more major bleeding as per PLATO definition (HR adjusted 1.56).
In addition to this, there was no evidence of reduced MI, stroke or all-cause mortality with ticagrelor. This lack of benefit was consistent in patients treated medically or in revascularized patients.
Because of the limited nature of observational studies, there might be other confounding factors. By the end of the recruitment process, when ticagrelor was predominant, the transradial approach was also predominant, more than off pump surgery, as was the use of IIBIIIA glycoprotein inhibitors. All these points might have affected bleeding rates, mostly in favor of ticagrelor.
This should make us think first of bleeding/thrombosis ratio, rather than the antiplatelet of choice.
Original Title: Risk of Major Bleeding With Potent Antiplatelet Agents After an Acute Coronary Event: A Comparison of Ticagrelor and Clopidogrel in 5116 Consecutive Patients in Clinical Practice.
Reference: Liam Mullen et al. J Am Heart Assoc. 2021;10:e019467. DOI: 10.1161/JAHA.120.019467.
---