SOLACI's nurses, technicians and medical technicians invite you to take part in a new educational activity focused on percutaneous valve interventionism.
The event will take place on June 16 at 7 pm (Argentinian, Brazilian time) featuring experts from Argentina, Uruguay, Chile, Colombia and Venezuela.
Certificates of attendance will be issued.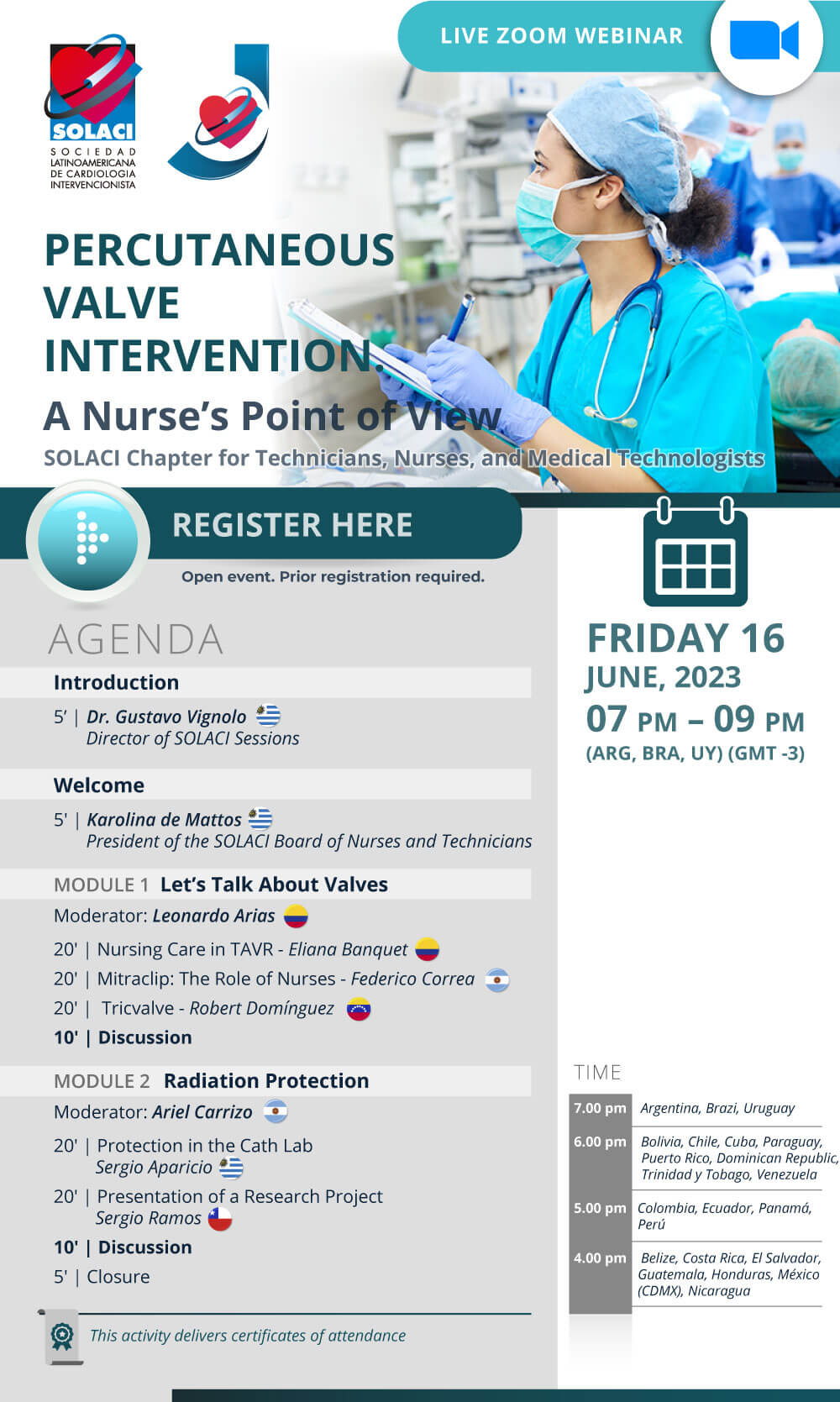 ---
Subscribe to our weekly newsletter
Get the latest scientific articles on interventional cardiology