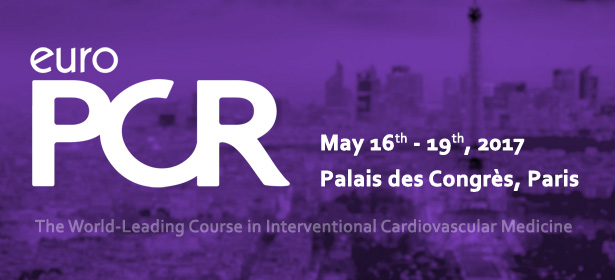 Euro PCR 2017
Here you will find the highlights of Euro PCR 2017, held on May 16-19 in Paris, France.
VIVA Post-Market Study: More Evidence for the Valve-in-Valve Technique
Courtesy of the SBHCI. Bioprosthetic surgically-implanted valves degenerate over time, while patients become too old and are at high risk for reoperation. Transcatheter ...
DEFINE FLAIR and IFR SWEDEHEART: Safety in Revascularization Based on FFR and iFR in Both Stable and ACS Patients
The safety of physiology-based coronary revascularisation has been supported by evidence for years now. DEFER (1998-2001) was one of the first related studies. However, major changes in device ...
EuroCTO: Rechanneling vs. Optimal Medical Treatment in Total Occlusions
Courtesy of the SBHCI. Chronic total occlusions represent around 18% of all coronary lesions. However, they account for just 5% of all interventions, which means that many patients only ...
SOLACI symposium at EURO PCR 2017
The Latin American Society of Interventional Cardiology proudly joined the international meeting "Euro PCR 2017", celebrated on May 16 to 19 in the city of Paris, France. During the event, a ...