Courtesy of SBHCI.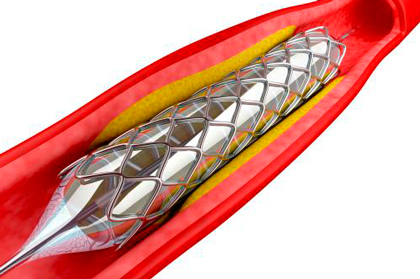 The PRISON IV trial compared the sirolimus eluting stent with ultra-thin struts and biodegradable polymer vs. the second-generation everolimus-eluting stent with thin struts and durable polymer in successfully recanalized chronic total occlusions. This is a sub-study with optical coherence tomography (OCT).
The study included 330 patients, 85% angiographically followed up at 9 months. In addition, 60 of these patients were evaluated with OCT.
Minimal lumen area, minimal stent area, maximal neointimal area and neointimal thickness were similar with both devices. The percentage of uncovered struts was significantly higher for the everolimus eluting stent (p=0.04), while the percentage of malapposed struts was higher for the sirolimus eluting stent (p=0.004).
Conclusion
This substudy with OCT in patients undergoing CTO stenting showed higher strut coverage for the ultra-thin sirolimus eluting stent with degradable polymer, though with higher malapposition. The clinical relevance of these findings has not yet been shown.
Courtesy of SBHCI.
Original Title: Optical coherence tomography findings: insights from the "randomised multicentre trial investigating angiographic outcomes of hybrid sirolimus-eluting stents with biodegradable polymer compared with everolimus-eluting stents with durable polymer in chronic total occlusions" (PRISON IV) trial.
Presenter: Koen Teeuwen.
---
We are interested in your opinion. Please, leave your comments, thoughts, questions, etc., below. They will be most welcome.