Courtesy of Dr. Carlos Fava
Surgical aortic valve replacement in a small annulus (<400 mm2) is associated with shorter duration, higher valve deterioration and patient prosthesis mismatch (PPM). They present a negative impact as regards duration and evolution.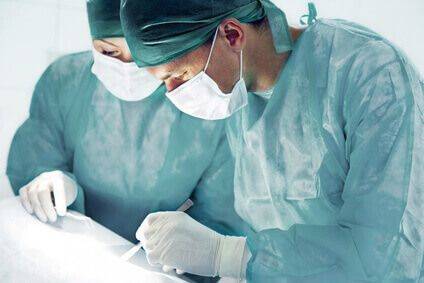 TAVR might be an option, with superior hemodynamic outcome and lower PPM.
---
Read also: "Patients and Healthcare Providers Benefit from Less Symptoms and Lower Costs with FFR".
---
A retrospective analyzis was carried out in 5 centers in Germany that included 246 patients with a small annulus. 129 of these patients received the ACCURATE neo S, and 117 the SAPIENS 3 23.
Characteristics were similar in both groups, except that those receiving the ACCURATE neo had a smaller annulus (358 mm2 vs. 366 mm2 p=0.004).
To get a homogeneous sample population, propensity score was applied, resulting in 92 pairs.
---
Read also: "Bilateral Mammary Artery Graft to Reduce the Chance of Repeat Revascularization".
---
Use of temporary pacemaker for valve implantation was similar (12% for the ACCURATE neo and 15.2% for the SAPIENS 3).
At 30 days, mortality was similar (ACCURATE neo 0% vs. SAPIENS 3 1%). There were no differences in stroke (3.3% vs. 3.2%), life threatening bleeding (1.1% vs. 1.1%), vascular complications (2.2% vs. 6.5%), or need for definite pacemaker (12% vs. 15.2%).
At 30 days, Echo-Doppler outcomes showed the ACCURATE neo was superior in terms of lower transvalvular gradient (9.0 mmHg vs. 14.5 mmHg p<0.001), higher effective orifice area (0.96 vs. 0.80 cm2/m2) and lower PPM (3% vs. 22% p=0.004). These data were maintained at one year. The presence of ≥moderate paravalvular regurgitation was low (4.5% vs. 3.6%).
---
Read also: "Radiation Exposure in Chronic Total Occlusions".
---
One-year mortality was numerically lower (though with no statistical importance) in the ACCURATE group (8.3% vs. 13.3%).
Conclusion
While both valves presented the same safety profile, the ACCURATE neo offered lower transvalvular gradient and lower PPM compared to the SAPIENS 3, in patients with a small annulus. These results emphasize the need to carefully choose a prosthesis when patients present a small annulus.
Comment
Even though both prosthesis resulted safe, the need for pacemaker was similar and the need for predilation was higher with the ACCURATE (with no negative impact). This valve showed a better hemodynamic profile and lower PPM at one year.
Therefore, this study shows that we should be extremely careful when choosing a valve for this group, and we should prefer the ACCURATE in this particular situation.
We need further research, as well as further development of new valves for this group of patients.
Gentileza del Dr. Carlos Fava.
Original Title: Short-term Outcome and Hemodynamic Performance of Next-Generation Self-Expanding Versus Balloon-Expandable Transcatheter Aortic Valves in Patients with Small Aortic Annulus. A Multicenter Propensity-Matched Comparison.
Reference: Victor Mauri, Circ Cardiovasc Interv 2017;10e005013.
---
We are interested in your opinion. Please, leave your comments, thoughts, questions, etc., below. They will be most welcome.