The main advantage of transcatheter aortic valve replacement (TAVR) has always been its less invasive nature, compared against surgery. Many of the advances in this technique revolve around making it even less invasive, increasing the gap between the two. The kind of anesthesia has been one of these many advances.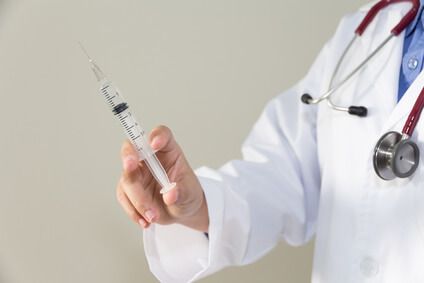 There are several reports (in general from one single center) describing TAVR experiences using only local anesthesia and conscious sedation, in contrast with the first randomized studies, which nearly always used general anesthesia.
---
Read also: "Role of general anesthesia compare to conscious sedation during TAVR".
---
This study used the registry NCDR STS/ACC TVT to characterize the choice of anesthesia and clinical outcomes of all patients undergoing transfemoral TAVR between April 2014 and June 2015 in the US.
Conscious sedation was used in 1737 of 10997 patients included in the registry (15.8%), with a clear trend towards increased use over time. The group that used conscious sedation had lower in-hospital mortality (1.6% vs 2.5%; p=0.03), and at 30 days (2.9% vs. 4.1%, p=0.03). 5.9% of patients required conversion to general anesthesia.
Even though the benefit in terms of short-term mortality was clear, so was the lower procedural success rate (97.9% vs. 98.6%; p<0.001).
---
Read also: "Conscious Sedation in TAVR: Is It Advisable?"
---
Conscious sedation was also associated to 'softer' end points, such as lower inotropics requirement, shorter critical care stay, and shorter hospital stay.
Conclusion
Conscious sedation reduced hospital stay and mortality at short term, compared to TAVR patients under general anesthesia. These results suggest it is safe to use this technique to treat the high risk population.
Editorial Comment
The lower technical success rate might be the consequence of not using control transesophageal echocardiography during implantation in patients using conscious sedation. The use of angiography or transthoracic echocardiography in this group might have compromised accuracy, and therefore increased paravalvular leak.
Original title: Conscious Sedation versus General Anesthesia for Transcatheter Aortic Valve Replacement: Insights from the NCDR® STS/ACC TVT Registry.
Reference: Hyman et al. Circulation. 2017 Sep 1. Epub ahead of print.
---
We are interested in your opinion. Please, leave your comments, thoughts, questions, etc., below. They will be most welcome.