Mitral paravalvular leaks are relatively common after surgical mitral replacement, with an incidence of 7%-17%. Most of these are subclinical leaks, a mere echocardiogram finding, but about 3% of patients can develop heart failure, hemolysis, or a combination of both, thus requiring a new intervention.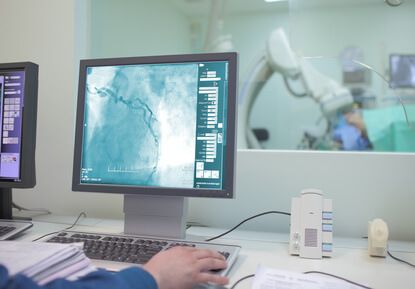 For symptomatic patients, new surgery has been the traditional treatment for leak repair, one that comes with a high risk of morbidity and mortality. In this context, percutaneous repair has emerged as a less invasive alternative.
---
Read also: "Leading Manufacturer of Balloon-Expandable Valves Launches Self-Expanding Device".
---
The aim of this study was to assess the use trends and immediate and long-term outcomes of patients with this pathology at a referral center.
Researchers enrolled all patients who were treated for mitral leak (n = 381) at Mayo Clinic between 1995 and 2015. Among them, 195 patients underwent percutaneous treatment and 186, surgical treatment. The mean age for the whole cohort was 66 ± 12 years, and 37% of patients had previously implanted bioprosthetic valves. Technical success was higher in the surgical group (95.5% vs. 70.1%; p < 0.001), but adverse events presented a different view that favored endovascular treatment (22.5% vs. 7.7%; p < 0.001). In-hospital death occurred in 3.1% of patients undergoing endovascular treatment and 8.6% of patients who received surgical treatment (p = 0.027). However, after all adjustments, only active endocarditis, chronic renal failure, and severe mitral annular calcifications, as opposed to leak repair strategy, were significant predictors of in-hospital mortality.
Reintervention rates were similar for both groups (11.3% vs. 17.2% in the percutaneous and surgical groups, respectively; p = 0.10), with the majority of reinterventions in the endovascular group occurring early because of significant residual leak or persistent hemolysis.
---
Read also: "Mild Leaks: TAVR's Silent Enemies".
---
There was no significant difference in long-term survival between groups.
Conclusion
In contemporary practice, patients with symptomatic mitral leak can be treated by a multidisciplinary team that can use both surgical and percutaneous techniques. Patient selection and timing of intervention are critical to achieve the best results.
Editorial
Nowadays, there are many new tools that can increase the technical success of an endovascular strategy. Among these, the 3-D echocardiogram in the cath lab is probably the most useful. This tool has allowed the use of an endovascular approach in most cases, which increased its use in the long term. Should endovascular treatment fail, surgery is still an alternative, and its high technical success is not lost. The surgical capacity to obliterate or almost obliterate leaks in over 95% of all cases is paid with in-hospital morbidity and mortality. After hospital discharge, the rates of reintervention and long-term mortality are similar for both strategies.
It should be noted that this is a report with data from a single center that is extremely experienced. This means that results, particularly from the endovascular arm, have reduced reproducibility.
Original title: Transcatheter and Surgical Management of Mitral Paravalvular Leak. Long-Term Outcomes.
Reference: Mohamad Alkhouli et al. J Am Coll Cardiol Intv 2017;10:1946-56.
---
Sua opinião nos interessa. Pode deixar abaixo seu comentário, reflexão, pergunta ou o que desejar. Será mais que bem-vindo.