Edwards Lifesciences could have been satisfied after the success of the PARTNER trials and the improvements to its balloon-expandable valve (mainly as regards the delivery system profile and paravalvular leak reduction) in its last model, SAPIEN 3. However, it was not. The company decided to keep going, developing a valve that is radically different from its traditional product. That new valve is CENTERA, a nitinol self-expanding device with a low-profile delivery system (14 Fr) that is motorized, for better implant control!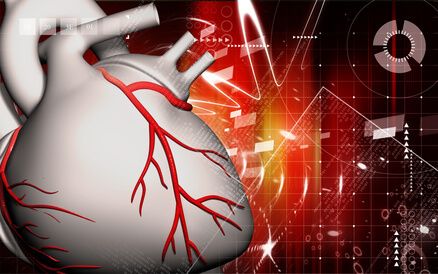 The system also allows for device repositioning. The only thing in common with Sapien 3 is that both valves are made of bovine pericardium.
---
Read also: "Mild Leaks: TAVR's Silent Enemies".
---
Between 2015 and 2016, 203 patients with severe aortic stenosis and high surgical risk treated by transfemoral access were analyzed. The mean age for this population was 82.7 ± 5.5 years old.
At 30 days, mortality was 1%, disabling stroke occurred in 2.5% of patients, and New York Heart Association functional class I/II was observed in 93.0% of all cases. Effective orifice area increased from 0.71 ± 0.20 cm² to 1.88 ± 0.43 cm² (p < 0.001) and the mean gradient decreased from 40.5 ± 13.2 mm Hg to 7.2 ± 2.8 mm Hg at 30 days post-procedure (p < 0.001).
---
Read also: "Who Lives Longer After TAVR, Men or Women?"
---
Paravalvular aortic regurgitation at 30 days was moderate or higher in 0.6% of patients and 4.5% of patients required a new pacemaker.
Conclusion
This work confirms the safety and efficacy of the new Edwards device, highlighting its very low rates of new pacemaker implantation, probably the lowest ever for a self-expanding valve.
Original title: Self-Expanding Transcatheter Aortic Valve System for Symptomatic High-Risk Patients with Severe Aortic Stenosis.
Reference: Hermann Reichenspurner et al. J Am Coll Cardiol 2017;70:3127-36.
---
We are interested in your opinion. Please, leave your comments, thoughts, questions, etc., below. They will be most welcome.