A new randomized controlled trial of patients who underwent patent foramen ovale (PFO) closure in cryptogenic stroke may provide certain morphological echocardiographic features that might allow us to better choose patients who would benefit more from PFO closure versus those for whom medical therapy would be more appropriate.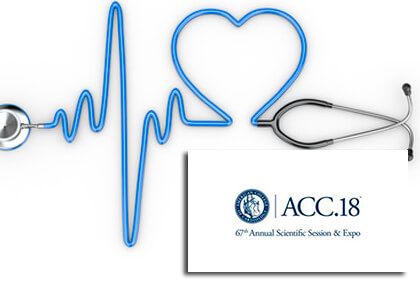 Among patients with a recent cryptogenic stroke attributed to PFO with high-risk echocardiographic features, the rate of the primary endpoint as well as stroke recurrence was lower among those assigned to device closure vs. medical therapy alone.
Such high-risk echocardiographic features might be large shunts associated (or not) with atrial septal aneurysm and hypermobile septum.
DEFENSE-PFO was originally designed to be a 210-patient trial, but after the release of long-term follow-up outcomes from the REDUCE, CLOSE, and RESPECT trials, investigators considered that randomization would be unethical for these high-risk patients.
---
Read also: NOTION: 5-Year Outcomes of TAVR vs. Surgery in Low-Risk Patients are Promising.
---
The study ultimately included 60 patients in each arm. After a mean follow-up of 2.8 years, no primary endpoint events (stroke, vascular death or major bleeding) had occurred in patients randomized to device closure, whereas there had been 5 ischemic strokes, 1 hemorrhagic stroke, 1 transient ischemic attack, and 2 major bleeding events in the medical treatment arm.
Original title: Device Closure Versus Medical Therapy for Secondary Prevention in Cryptogenic Stroke Patients with High-Risk Patent Foramen Ovale.
Presenter: Song JK.
---
We are interested in your opinion. Please, leave your comments, thoughts, questions, etc., below. They will be most welcome.