One in five patients presenting perioperative MI during non-cardiac surgery should be readmitted within 30 days after surgery, and one in seven dies within the same period, according to the new study presented at ACC 2018 scientific sessions and simultaneously published in Circulation.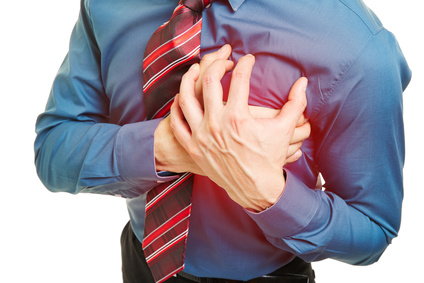 These infarctions could be considered a iatrogenic complication, given the obvious lack of proper cardiac assessment prior non-cardiac surgery.
More than 1000 patients undergoing perioperative MI (14%) died during hospitalization, compared to only 0.3% of MI in other contexts (p<0.001).
Those that survived hospitalization, despite perioperative MI, had three more chances of readmission within 30 days, vs. those without perioperative MI (19.1% vs 6.5%; p<0.001). These readmissions were due to infections (30%), cardiovascular complications (25.3%) and bleeding (10.4%).
---
Read also: ACC 2018 | SMART-DATE: 6 Month DAPT Results Suboptimal in ACS.
---
In those complicated with perioperative MI, mortality was different according to the type of non-cardiac surgery. The record was held by thoracic surgery, with 28.4% mortality rate, followed by general surgery 20.3%, vascular surgery with 15.3% and neurosurgery, with 12.5%.
Coronary revascularization was performed only in 15.8% of patients with perioperative MI, globally: 12.5% of NSTEMI patients were revascularized, vs. only 30.4% of STEMI patients. We should bear in mind that patients had been already been admitted when pain and ST elevation presented, and no action was taken in nearly 70% of cases.
---
Read also: ACC 2018 | SECURE-PCI: High Dose of Statins pior PCI Could Help.
---
Playing devil's advocate, we could say that all these patients were already on painkillers and sedatives, which is why pain could have been disregarded. In addition, without pain to trigger an alarm, an ECG was also overlooked.
Original title: Hospital readmission following perioperative acute myocardial infarction associated with non-cardiac surgery.
Reference: Smilowitz NR et al. Circulation. 2018;Epub ahead of print.
---
We are interested in your opinion. Please, leave your comments, thoughts, questions, etc., below. They will be most welcome.