Hybrid revascularization seems to achieve results similar to those of conventional myocardial revascularization surgery at 5 years, although studies published so far do not seem to be enough for a definitive answer.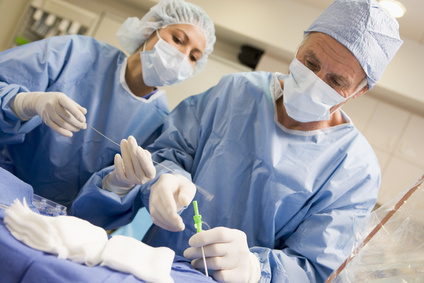 This new work, soon to be published in J Am Coll Cardiol Intv, has had promising results in selected patients with multivessel disease; however, we will have to wait for adequately powered randomized studies to add hybrid revascularization to our therapeutic toolbox.
One-year results from the POL-MIDES (HYBRID) study showed the feasibility of hybrid revascularization among 200 patients with anterior descending artery lesion and a lesion >70% in at least one other major epicardial vessel. All patients were candidates for surgery or angioplasty.
---
Read also: Do the Best Coronary Revascularization Prior TAVR.
---
This new publication brings us the 5-year results, which showed similar mortality among hybrid revascularization and conventional myocardial revascularization surgery (6.4% vs. 9.2%; p = 0.69) as well as similar rates of acute myocardial infarction (4.3% vs. 7.2%; p = 0.30), repeat revascularization (37.2% vs. 45.4%; p = 0.38), stroke (2.1% vs. 4.1%; p = 0.35), or combined events (45.2% vs. 45.4%; p = 0.39).
No differences between strategies were observed, either, after patients were stratified by both EuroSCORE and SYNTAX score tertiles.
In reality, this technique entails a certain learning curve for surgeons, and not everyone is willing to try it, particularly if there are no significant differences in outcomes when compared with conventional surgery.
---
Read also: Complete Revascularization Is Beneficial in Acute MI with Cardiogenic Shock.
---
This is also added to practical limitations as regards logistics, such as a lack of hybrid operation rooms versus a procedure than can be performed in stages, cooperation and collaboration of surgical and interventional teams, risk of bleeding due to the use of antiplatelet and antithrombotic therapy, and difficulties in the assessment of cost-effectiveness. In conclusion, the use of hybrid revascularization will remain uncommon until there is more convincing evidence in its favor.
Original title: Hybrid Coronary Revascularization in Selected Patients with Multivessel Disease – 5 Year Clinical Outcomes of the Prospective Randomized Pilot Study.
Reference: Tajstra M et al. J Am Coll Cardiol Intv 2018; Epub ahead of print.
---
We are interested in your opinion. Please, leave your comments, thoughts, questions, etc., below. They will be most welcome.