Pulmonary hypertension (PH) in patients with severe aortic stenosis undergoing transcatheter aortic valve replacement (TAVR) should not preclude this procedure. In fact, TAVR will resolve this condition in most cases.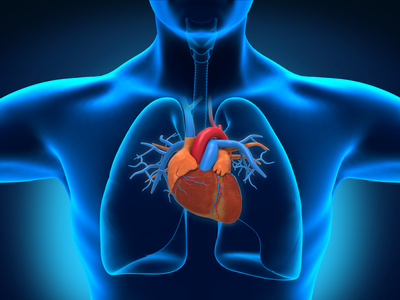 More than three quarters of patients undergoing TAVR have some level of PH, though this has not been associated to increased mortality, according to this study soon to be published in J Am Coll Cardiol Img. More important than baseline PH is whether this condition persists after TAVR.
PH is one of the factors that the heart team will ponder, since it is included in the EuroSCORE, and it could tilt the scales in favor of TAVR, for it increases surgical risk. This is true for conventional surgery but so far, we have not clarified if this is also true for TAVR.
---
Read also: Liver Failure as a Challenge for TAVR.
---
Based on the outcomes of this new study, baseline PH should not be a concern when it comes to TAVR patients, we should only look at PH evolution after procedure. If PH is low, then it should not be a problem.
The study stratified 617 consecutive patients from four centers undergoing TAVR between 2009 and 2015 according to baseline pulmonary systolic levels from normal (<34 mmHg), mild to moderate (34 a <46 mmHg) to severe (≥46 mmHg).
All cause mortality in a mean 370 day follow up resulted similar in the three groups.
---
Read also: TAVR with Prior MRS: A New Challenge.
---
Nearly half (49%) showed significant regression of PH values after procedure and 59% showed at least one improvement at one year. PH systolic pressure had reduced at discharge, both in the mild to moderate PH group (3.0 ± 9.33 mmHg reduction) and the severe PH group (12.0 ± 10.0 mmHg reduction). At one year, the tendency was for continued improved values (5.0 ± 9.7 mmHg and 18 ± 14.0 mmHg reduction, respectively).
Independent predictors of residual PH after TAVR were >40% ejection fraction, baseline PASP ≥46 mmHg, absence of significant tricuspid regurgitation and EuroSCORE log <25%.
The difference was observed in patients where PH did not regress after discharge with increased mortality at 30 days (HR: 3.49) and one year (HR: 3.12).
Original Title: Pulmonary hypertension in patients with severe aortic stenosis: prognostic impact after transcatheter aortic valve replacement.
Reference: Alushi B et al. J Am Coll Cardiol Img. 2018; Epub ahead of print.
---
We are interested in your opinion. Please, leave your comments, thoughts, questions, etc., below. They will be most welcome.