Courtesy of Dr. Carlos Fava.
A significant number of patients present severe aortic stenosis and undergo surgery with 19-to-21-mm bioprostheses. These patients frequently evolve with high gradients and receive Valve-in-Valve (ViV) implantation. In about a third of patients with high post-procedural gradient (≥20 mmHg), this has been associated with poor outcomes.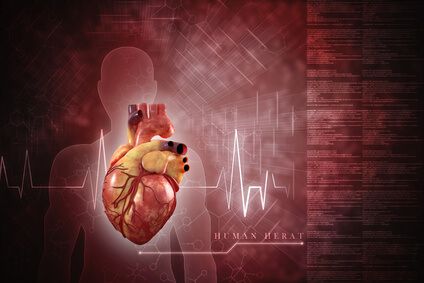 This study analyzed 30 patients who underwent ViV implantation. Twelve of them underwent high-pressure balloon post-dilation (with a TRUE balloon, BARD Peripheral Vascular, Tempe, AZ, USA).
The mean age was 77 years old; most patients were female and 40% of patients presented atrial fibrillation. All subjects were classified as New York Heart Association functional class III-IV and their ejection fraction was preserved. Their gradient was 42.5 mmHg. The mean time from surgery to transcatheter aortic valve implantation was 6.5 days.
---
Read also: Noradrenaline seems superior to adrenaline in patients with cardiogenic shock.
---
The valves used were SAPIEN XT, SAPIEN 3, and CoreValve Evolut.
After implantation, the gradient decreased to 18.7 mmHg; in the group who underwent post-dilation, it decreased to 7.5 mmHg (p < 0.01) immediately after the procedure was finished. There were no complications related with post-dilation.
---
Read also: Invasive Strategy in Frail Patients Is Safe.
---
This benefit was observed on transthoracic echocardiography at the first post-procedural day and at 30 days (18.0 ± 4.5 mmHg vs. 25.0 ± 8.1 mmHg, p = 0.016; and 19.8 ± 2.5 mmHg vs. 26.5 ± 11.0 mmHg, p = 0.038).
Conclusion
High-pressure post-dilation of surgically-implanted valves after ViV implantation offers significant post-procedural hemodynamic improvement.
Editorial Comment
This study shows that high-pressure balloon post-dilation is feasible and safe, thus improving hemodynamic results.
Further research is necessary so as to determine whether this significant gradient decrease prevails over time and offers clinical benefit in terms of improvement of functional class and reduction of readmissions and mortality.
Courtesy of Dr. Carlos Fava.
Original title: High-Pressure Post-Dilation Following Transcatheter Valve-in-Valve Implantation in Small Surgical Valves.
Reference: Tarun Chakravarty et al.  EuroIntervention 2018;14:158-165
---
We are interested in your opinion. Please, leave your comments, thoughts, questions, etc., below. They will be most welcome.