Courtesy of Dr. Carlos Fava.
Transcatheter aortic valve replacement (TAVR) was developed for aortic stenosis, but there is a significant number of patients with severe aortic regurgitation who still undergo this procedure as an off-label indication.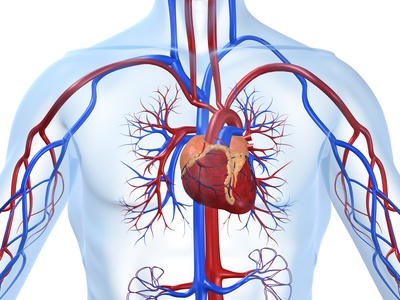 Current evidence for this procedure in relation with this disease is growing, mainly due to good results obtained by different valves during follow-up.
This is a retrospective registry that included 20 patients with severe aortic regurgitation and high surgical risk, who were treated with the Acurate neo valve via transfemoral access.
Mean patient age was 79.5 years old (there were 15 women; 2 patients had diabetes, 8 had atrial fibrillation, and 6 had undergone previous heart surgery). All subjects were classified as New York Heart Association functional class III-IV. Ejection fraction was 48%, left ventricular end-diastolic diameter was 58 mm, and the Society of Thoracic Surgeons (STS) Predicted Risk of Mortality score was 8.3%.
---
Read also: New European Hypertension Guidelines Contrast with American Recommendations.
---
During the procedure, the valve was stable, final implantation depth was 7 ± 4 mm below the annular level, and one patient required the implantation of a second valve (SAPIEN 3) due to severe leak. The post-procedural gradient was 6 ± 3 mmHg. Fourteen patients did not present leak, 5 experienced mild leak, and 1 experienced moderate leak. There was a significant reduction of the left ventricular end-diastolic diameter (from 58 ± 7 mm to 53 ± 7 mm; p < 0.001), but no changes in ejection fraction. Procedure duration was 53 ± 24 minutes. Hospitalization duration was 9 (6-14) days.
At 30 days of follow-up, no patient had died and no stroke was observed; 3 patients had required a permanent pacemaker and 17 patients were in functional class I-II.
---
Read also: Can We Prevent Cardiovascular Events without Aspirin?
---
At 124 days of follow-up, there was no valve migration and 2 patients had died.
Conclusion
In a selected patient group, transfemoral TAVR using the ACURATE neo valve was successful in treating aortic regurgitation, significantly reduced left ventricular diameters, and improved clinical symptoms.
Editorial Comment
Even though this analysis was carried out with few patients, it reinforces whatever scarce evident there is regarding this procedure and disease. The short-term results are very good; there are favorable changes in ventricular geometry and no changes in short-term ventricular function.
A longer follow-up period is required so as to determine the actual benefit derived and to identify which group would be most favored by this strategy.
Aortic regurgitation valves should be developed, since their anatomical requirements are different than those posed by stenosis, with different diameters and no calcification, which hinders their anchoring.
Courtesy of Dr. Carlos Fava.
Original title: Transfemoral Implantation of the Acurate neo for the Treatment of Aortic Regurgitation.
Reference: Stefan Toggweiler et al. J INVASIVE CARDIOL 2018 July 15 (Epub Ahead of Print).
---
We are interested in your opinion. Please, leave your comments, thoughts, questions, etc., below. They will be most welcome.