The European guidelines on hypertension have been updated and now feature differences compared with American guidelines regarding how to diagnose and treat patients with high blood pressure. The main difference particularly lies in how aggressive physicians should be in lowering blood pressure. These data are available from a preview of the document presented at the Meeting on Hypertension in Barcelona, soon to be formally published. Many of the recommendations do not match those in American guidelines.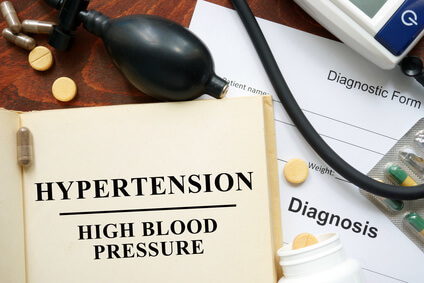 Two of the major changes in the guidelines from the European Society of Cardiology (ESC) and European Society of Hypertension (ESH) are an emphasis on using at least two drugs to initiate treatment in the vast majority of patients and on using single-pill drug combinations to improve compliance (which ultimately improves blood pressure control).
European specialists expect a phenomenal impact (of single-pill combinations), which might bring about 80% of patients under control.
---
Read also: New High Blood Pressure Guidelines.
---
Facilitating this approach, specialists selected the three major categories of drugs to treat most patients: renin-angiotensin system blockers, calcium channel blockers, and diuretics. Finally, simple algorithms have been provided to help guide clinicians and general practitioners, who are not trained as cardiologists.
Experts hope to make a significant dent in the global burden of this disease by using an approach different than that in American guidelines. Instead of going aggressively after figures, lowering thresholds, this approach focuses on simplifying treatment so that everyone can receive it and comply with it.
These guidelines will be fully and formally published next August at the ESC Congress in Munich, Germany, and key differences are expected regarding the American guidelines published last year.
---
Read also: Baseline Pulmonary Hypertension Should Not Preclude TAVR.
---
Europeans maintained traditional categories, with grade 1 hypertension starting at 140/90 mmHg, whereas Americans lowered that threshold to 130/80 mmHg. For Europeans, the large group of patients in that threshold should receive lifestyle advice to reduce their risk, but they should neither be called 'hypertensive' nor receive medication.
Patients in this 130 to 139 mmHg range should be treated only if they have documented cardiovascular disease or an estimated 10-year risk of at least 10%.
American guidelines recommend a target blood pressure below 130/80 mmHg for everybody. Alternatively, Europeans also recommend a target of 130 mmHg, but not lower than 120 mmHg for people younger than 65 years old. For people over 65, even those who present comorbidities, the target is less than 140 Hg, but not lower than 130 mmHg. In all cases, the first priority is to get below 140 mmHg. The idea of taking elderly patients below 130 mmHg, as put forward by Americans, is considered as too aggressive by Europeans.
However, all of them coincide in their emphasis on lifestyle changes (stopping smoking, eating less salt, moderating alcohol consumption, getting more exercise, and maintaining an appropriate body weight). All those measures are essential, although most patients will still need pharmacological medication.
Original title: 2018 ESC/ESH Guidelines for the Management of Arterial Hypertension.
Reference: Williams B et al. Presented at: 28th ESH Meeting on Hypertension and Cardiovascular Protection. 2018. Barcelona, Spain.
---
We are interested in your opinion. Please, leave your comments, thoughts, questions, etc., below. They will be most welcome.