The idea behind this study is that debris can be captured in all patients during TAVR, even though we still ignore which patients would benefit more from this device.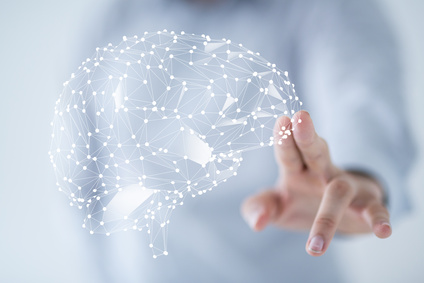 Tissue particles captured by the SENTINEL during TAVR vary from valve to valve, according to this new analysis. There are differences in size and number of particles captured, and larger particles were captured with balloon expandable valves. Regardless valve types, debris were captured in practically all patients.
Last year, the FDA approved the use of the SENTINEL (Boston Scientific) even after the study had failed to achieve its efficacy primary end point (significant reduction of new lesions by MRI). Despite approval, the use of this device remains controversial given its high cost.
---
Read also: EuroPCR 2018 | Meta-Analyzis on Cerebral Protection Devices during TAVR.
---
These data were presented recently at ESC 2018 in Munich and have been published in the September 2018 issue of JACC: Cardiovascular Interventions, volume 10.
After analyzing the filters of 100 consecutive patients undergoing TAVR by histopathology and histomorphometry, researchers observed that proximal and distal filters had captured debris in 96% and 97% of patients, respectively.
Debris type was similar across valves (Sapien 3 balloon expandable n=42, self-expandable Evolut R n=35, and mechanically expandable Lotus n=23) but particles resulted larger (≥1000 µm) in the Sapien 3 group.
---
Read also: It Is a Fact: Cerebral Protection in TAVR Has Proved to Reduce Stroke and Death.
---
Moreover, proximal filters of patients treated with Lotus showed a lower number of particles (mean 89.8) than the Evolut R (mean 187.3) or Sapien 3 groups (mean 172.3; p=0.035).
Given sample size and the observational nature of this study, early conclusions could misguide the use of these cerebral protection devices.
On the one hand, this analysis reinforces the idea that debris can be captured in most patients and that we obviously prefer to find them in filters rather than patient brains but, on the other hand, the study was not able to show stroke rate reduction at 30 days.
---
Read also: SENTINEL study: cerebral protection during TAVR.
---
At present, cerebral protection devices successfully treat operator anxiety and MRI images rather than patients. This reality is difficult to counterbalance given device cost.
Eventually, we might be able to more accurately sort out patients at higher risk of stroke that will justify the use of this device, but the truth is we still haven't been able to determine the necessary risk predictors. Its cost definitely tilts the scales against its use.
Original title: Significant differences in debris captured by the Sentinel dual-filter cerebral embolic protection during transcatheter aortic valve replacement among different valve types.
Reference: Seeger J et al. J Am Coll Cardiol Intv. 2018;11:1683-1693.
---
We are interested in your opinion. Please, leave your comments, thoughts, questions, etc., below. They will be most welcome.