Myocardial infarction or myocardial injury? The Fourth Universal Definition of Myocardial Infarction (an update of the 2012 version) is here to clarify that not all cases of elevated cardiac troponin values are acute myocardial infarctions.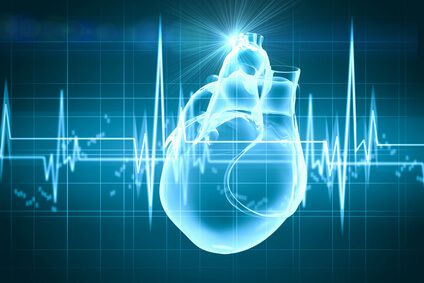 This document was presented a few days ago at the European Society of Cardiology (ESC) Congress in Munich and simultaneously published in Eur Heart J.
This is the first update since the 2012 definition, and the authors were a group of experts from the ESC, the American Heart Association (AHA), the American College of Cardiology (ACC), and the World Heart Foundation (WHF). This update establishes an explicit difference between acute myocardial infarction (which requires a rise in markers and evidence of ischemia) and myocardial injury, which features a rise in biomarkers with no ischemic cause.
---
Read also: ESC 2018 | CLARIFY: No Survival Benefit with Beta-Blockers Beyond 1 Year After Infarction.
---
A non-ischemic rise in markers can be caused by heart failure, myocarditis, catheter ablation, cardiac contusion, sepsis, chronic kidney disease, or even strenuous exercise. Much effort was put into the clarification of the difference between non-ischemic myocardial injury and acute myocardial infarction in this document.
The original 2007 classification of acute myocardial infarction identified 5 types. This new version opens a debate regarding different subtypes and provides figures and flow charts to assist in the diagnosis of myocardial infarction and injury.
The impact of this universal definition has to do with the fact that many patients are classified as undergoing acute myocardial infarction when, in fact, they only present a slight troponin elevation. On the other hand, certain slight rises in troponin values that actually derive from ischemic causes are underestimated and left to the natural disease progression, with the incorrect interpretation that everything is fine.
---
Read also: Cardiovascular Events During World Cup Soccer, an Old Article Worth Remembering.
---
These guidelines are a mere piece in this puzzle that turns medicine into a more standardized discipline than it was 50 years ago. In any case, we should remember that physicians stand between guidelines and patients, and the physicians who write these documents and those who interpret them must keep using their good clinical judgment while treating patients. No clinical practice guideline, regardless of its comprehensiveness and clarity, will turn physicians into decision-making automatons.
Original title: Fourth Universal Definition of Myocardial Infarction (2018).
Reference: Thygesen K et al. Eur Heart J. 2018; Epub ahead of print.
---
We are interested in your opinion. Please, leave your comments, thoughts, questions, etc., below. They will be most welcome.