At 10-year follow-up, unrecognized or silent MIs have similar mortality to clinically recognized MI and, even though this does not justify routine screening, these findings call for more aggressive prevention.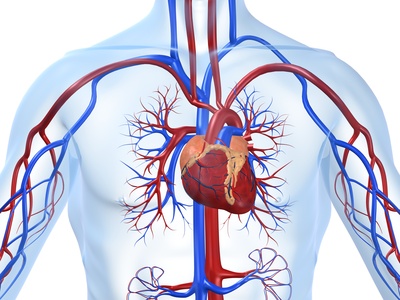 Unrecognized MI, detected by MRI, is associated to long term mortality risk similar to that of recognized MI; therefore, these patients have higher risk of death, non-fatal infarction and cardiac failure, compared to the general population, according to this study soon to be published by JAMA Cardiol.
Unrecognized MIs are more prevalent than recognized MIs, and this poses a serious problem to public health.
It raises the question whether a routine MRI screening to detect these MIs could improve risk management and reduce long term risk. For now, this is merely a hypothesis.
---
Read also: High-Sensitivity Troponins Turned All Events into Infarctions; the 4th Universal Definition Clarifies Things.
---
The present study included 935 patients enrolled in the ICELAND MI cohort study, a cardiac magnetic resonance-based study carried out between 2004 and 2007 and followed up for 13.3 years (mean age was 76, 52% women). At baseline, 17% showed evidence of unrecognized MI while 10% had a history of recognized MI.
At 3 years, all-cause mortality in patients with unrecognized MI was similar to that of unrecognized MI patients (3% vs 3%; p=0.62) and clearly lower to that of recognized MI patients (9%, p=0.03).
However, after 10 years, researchers found mortality in patients with unrecognized MI was equal to that of patients with recognized MI (49% vs 51%; p=0.99) and unrecognized MI patients had higher risk of death than no MI population (49% vs 30%; p<0.001).
---
Read also: Cardiovascular Events During World Cup Soccer, an Old Article Worth Remembering.
---
Results showed no difference after adjusting for age, sex or diabetes.
In addition to higher mortality risk, these patients had more non-fatal infarction, cardiac failure and events in general, compared to no MI population.
Preventive therapy with aspirin, statins and betablockers could reduce mortality resulting from new infarctions.
---
Read also: Peri-Procedural Infarction: More Frequent than and Not as Innocent as We Thought.
---
Patients with unrecognized MIs present smaller infarct size, less remodeling and higher ejection fraction than patients with recognized MIs.
You may wonder why, if everything seems more benign, mortality rate is similar. The answer lies with the lack of prevention.
Original title: Association of unrecognized myocardial infarction with long-term outcomes in community-dwelling older adults: the ICELAND MI study.
Reference: Acharya T et al. JAMA Cardiol. 2018; Epub ahead of print.
---
We are interested in your opinion. Please, leave your comments, thoughts, questions, etc., below. They will be most welcome.
(Visited 1 times, 1 visits today)