Following up on the 30 day and one year effect, the IABP-SHOCK II trial long term outcomes showed there is not benefit to the use of intraaortic balloon counterpulsation in cardiogenic shock patients undergoing acute myocardial infarction.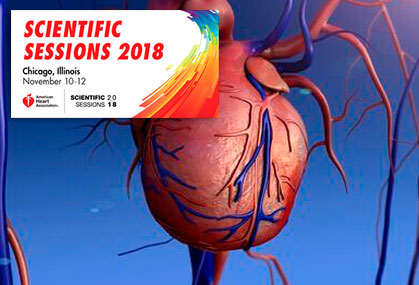 The only work in this group of patients with long term follow up is the SHOCK trial published in 2006, which started recruiting patients in 1999. Despite the long gap between the SHOCK which raises the question as to how to improve outcomes in this group of patients.
The IABP-SHOCK II was presented in the scientific sessions of the AHA meeting and simultaneously published in Circulation.
---
Read also: AHA 2018 | Endocarditis Prophylaxis More Limited after AHA 2007 Guidelines.
---
Between 2009 and 2012 the IABP-SHOCK II included 600 cardiogenic shock patients complicated with acute myocardial infarction undergoing primary PCI randomized to intraaortic balloon counterpulsation vs. control.
The study was no table to show differences in survival between the groups, neither at 30 days not at one year.
---
Read also: AHA 2018 | Freedom Long-Term Follow-up: Still in Favor of CABG.
---
At mean 6.2 year follow-up (available in 98.5% of the population) researchers observed 66.3% mortality in the counterpulsation group 67% in the control group (p=0.98). Repeat infarction, stroke, repeat revascularization, rehospitalization for cardiac cause, quality of life and functional class also resulted the same in both branches.
Original title: Intra-aortic balloon pump in cardiogenic shock complicating acute myocardial infarction: long-term 6-year outcome of the randomized IABP-SHOCK II trial.
Reference: Thiele H et al. Circulation. 2018; Epub ahead of print.
---
We are interested in your opinion. Please, leave your comments, thoughts, questions, etc., below. They will be most welcome.