Up to 20% of patients undergoing left main PCI require a 2-stent technique, and this number should most likely grow after the DKCRUSH-V outcomes. However, this study contradicts the DKCRUSH-V and brings us back to "the simpler the better", since patients undergoing 1 stent left main PCI presented less revascularization and less target vessel failure than patients undergoing 2 stent PCI. Even more, it suggests extending DAPT when using a 2-stent technique.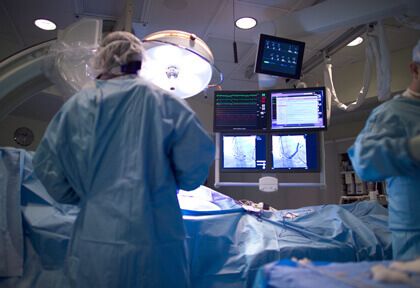 The aim of this study was to assess the impact of DAPT duration according to the chosen technique to treat left main bifurcations.
Researchers analyzed 5 multicenter registries looking into a combination of target vessel failure and thrombotic events, in addition to differences in the individual components. They carried out a subgroup analyzis according to DAPT duration.
---
Read also: DKCRUSH-V: What Is Simple Is Not Always Best for the Left Main Coronary Artery.
---
Of the 13172 registry patients undergoing PCI with new generation stents, 700 received left main bifurcation PCI (567 with 1 stent and 133 with 2 stents).
Target vessel failure and revascularization rates were higher in the 2-stent group (most lesions were more anatomically complex).
Thrombotic event risk was comparable between both strategies, though the subgroup analyzis showed the 2-stent group had a significantly higher risk when receiving DAPT for 1 year, while the risk was similar when DAPT went on for longer.
---
Read also: EXCEL-QOL Substudy: Similar Quality of Life both with CABG and Left Main PCI.
---
This study shows that complex PCI might help redefine DAPT duration.
Original title: Dual Antiplatelet Therapy Duration Determines Outcome After 2- But Not 1-Stent Strategy in Left Main Bifurcation Percutaneous Coronary Intervention.
Reference: Tae-Min Rhee et al. J Am Coll Cardiol Intv 2018;11:2453–63.
---
We are interested in your opinion. Please, leave your comments, thoughts, questions, etc., below. They will be most welcome.