Despite our high hopes for new-generation drug-eluting stents (DES), patients with diabetes still have a different prognosis, both clinical and angiographic, compared with non-diabetic patients.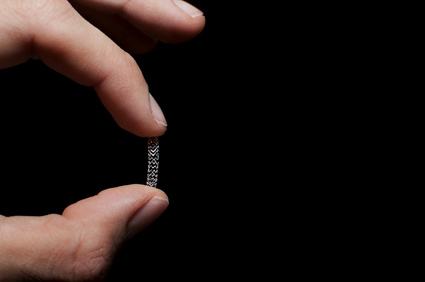 Authors sought to investigate the impact of diabetes on patients who underwent drug-eluting stent implantation in the BIONICS (BioNIR Ridaforolimus Eluting Coronary Stent System in Coronary Stenosis) trial.
This 1:1 randomized trial was designed to assess the non-inferiority of ridaforolimus-eluting stents versus zotarolimus-eluting stents in 1919 patients undergoing angioplasty. There was a protocol pre-specified analysis of outcomes in patients with diabetes at 2 years.
---
Read also: The Price of Binge Watching: Subclinical Atherosclerosis and Sleep Quality.
---
The prevalence of diabetes in this population was 29.1%. Diabetic patients had higher body mass index, greater prevalence of dyslipidemia and hypertension, and smaller reference vessel diameter.
At one year, the rate of target lesion failure (a combination of cardiac death, target vessel infarction, or ischemia-driven revascularization) was significantly higher among diabetic patients (7.8% vs. 4.2%; p = 0.002). This difference was mainly driven by higher revascularization rates (4.5% vs. 2.0%; p = 0.002).
---
Read also: Anticoagulation Plays a Controversial Role in TAVR.
---
Among the cohort of diabetic patients undergoing angiographic follow-up, restenosis rates were 3 times higher compared with those of non-diabetic patients (15.2% vs. 4.7%; p = 0.01). Clinical and angiographic outcomes were similar with both stents.
Conclusion
Despite advances in new-generation DES, diabetic patients still have worse angiographic and clinical prognosis compared with non-diabetic patients. As suggested by the new European guidelines on myocardial revascularization, diabetes should tilt the scales in favor of surgery in patients with multivessel disease.
Original title: Outcomes Among Diabetic Patients Undergoing Percutaneous Coronary Intervention with Contemporary Drug-Eluting Stents. Analysis from the BIONICS Randomized Trial.
Reference: Maayan Konigstein et al. J Am Coll Cardiol Intv 2018;11:2467-76.
---
We are interested in your opinion. Please, leave your comments, thoughts, questions, etc., below. They will be most welcome.