The number of centers that are starting endovascular stroke therapy (EST) to treat acute stroke is growing fast, with a significant increase of cases in low volume centers. Interventional neurologists are not able to cover the high demand and interventional cardiologists are always ready to learn something new. Is this right? Should interventional cardiologists treat acute stroke? This study, soon to be published, sheds some light on the matter.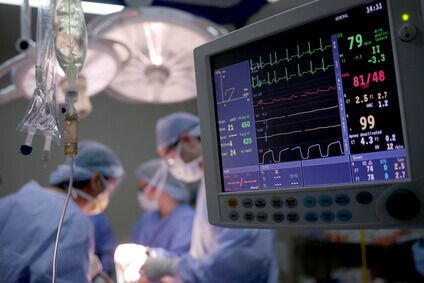 Drastically increasing the number of operators in order to tackle the increasing demand will probably result in more low volume centers, which in turn will translate into poor outcomes, at least in the short term.
We should not cut corners when it comes to training, and perhaps an interventional cardiologist interested in collaborating with interventional neurologists should reconsider their fellowship.
The chances of getting good results (defined as discharging patients and sending them home with total autonomy) is significantly higher in centers that perform many thrombectomy procedures a year.
---
Read also: NOTION and UK TAVI Report Good Long-Term Outcomes.
---
Findings support the idea that the most recent thrombectomy study outcomes are partial.
Interventional neurologists have long resisted the idea of involving interventional cardiologists, and though they offer solutions such as chopper transfers to high volume centers or mobile stroke units, developing countries, such as Latin American countries, are far from being able to use choppers to transport patients.
There are several points to be taken into consideration when it comes to determining what is best. On the one hand, EST has been shown superior to medical therapy in high volume centers, tertiary centers with advanced neuroimaging technology, neurosurgeons, neuro-interventionists, and critical neurology and nursing care units.
---
Read also: Un Underestimated Symptom of Aortic Stenosis.
---
On the other hand, any delay or deviation from this translates into poor outcomes, even worse than letting nature follow its course.
This study analyzed 3890 patients treated in the state of Florida between 2006 and 2016, and 42505 treated across the US between 2012 and 2016.
The number of procedures increased steadily year after year, peaked in 2015, and then levelled off.
Looking at Florida data, 87% of procedures performed in 2008 were concentrated in 8 large volume centers, but this proportion had fallen to 45% by 2016. By the end of the study, up to 25% of cases were performed in centers with a 20-case annual volume.
The problem of EST is clear, the answer is not.
Interventional cardiologists keep lurking, perhaps overly confident, relying too much on our manual dexterity while we disregard the fact that we venture in unknown vascular territory.
Original title: Real-World Treatment Trends in Endovascular Stroke Therapy.
Reference: Saber H et al. Stroke. 2019; Epub ahead of print.
---
We are interested in your opinion. Please, leave your comments, thoughts, questions, etc., below. They will be most welcome.