Both studies followed beyond 5 years patients with severe aortic stenosis who had undergone transcatheter aortic valve replacement (TAVR). Findings included low rates of significant valve degeneration and failure, in both cases.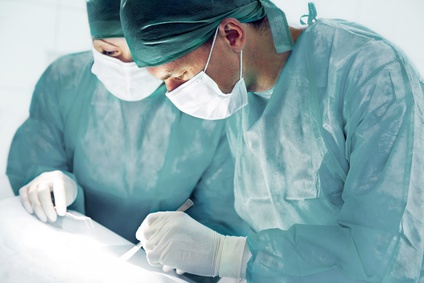 While data on the long-term degeneration of transcatheter-implanted valves are scarce, follow-up from the NOTION trial of low-risk patients and from the UK TAVI Registry suggest that leaflet deterioration rates beyond 5 years are very low.
These are really good news, particularly for the NOTION trial, which included low-risk patients.
These two new studies (recently published in the Journal of the American College of Cardiology) shed some light on valve degeneration 6 years after randomization in the case of the NOTION trial and for an average of 5.8 years (range: 5 to 10 years) in the UK TAVI Registry.
---
Read also: Un Underestimated Symptom of Aortic Stenosis.
---
According to experts, these data merely support the clear 5-year data from the PARTNER I trial, despite the fact that these devices are from a different generation.
Taking into account all currently available information, we might even say that there is no signal indicating that the duration of transcatheter valves is different from that of surgically-implanted biological valves.
The NOTION trial randomized low-risk patients to TAVR (n = 139) with the self-expandable CoreValve prothesis or surgery (n = 135). After a 6-year follow up, all-cause mortality was similar between groups (42.5% for TAVR vs. 37.7% for surgery; p = 0.58).
---
Read also: Clinical Events after Deferral of LAD Treatment Guided by FFR or iFR.
---
Moderate/severe valve degeneration occurred in 24% of patients who underwent surgery compared with only 4.8% of patients randomized to TAVR. Valve failure, defined as valve-related death, aortic valve reintervention, or severe hemodynamic degeneration, occurred at similar rates with both methods (6.7% vs. 7.5%; p = 0.89), as did definite endocarditis (5.9% vs. 5.8%). There were no cases of clinical thrombosis.
NOTION had certain limitations, including the use of echocardiography instead of computerized tomography imaging to determine the size of the aortic annulus and the use of certain algorithms to avoid patient-prosthesis mismatch.
In the UK TAVI Registry, researchers observed durability in 149 patients treated with CoreValve, 80 treated with the Sapien/Sapien XT valve, 4 treated with a Portico valve, and 8 in whom the prosthesis type was not recorded.
---
Read also: How long should we wait with asymptomatic aortic stenosis and preserved LVEF?
---
The overall incidence of moderate degeneration was 8.7%; more than half of those cases were due to new aortic regurgitation and 43% to restenosis. About 60% of patients with moderate degeneration had received a self-expandable valve, while 38% had received a balloon-expandable valve. The mean time to degeneration was 6.1 years.
Both studies bring good news, but further long-term studies are warranted, particularly so as to help us decide on the type of treatment indicated to low-risk patients.
Original title: Long-Term Durability of Transcatheter Aortic Valve Prostheses.
Reference: Blackman DJ et al. J Am Coll Cardiol. 2019;73:537-545.
---
We are interested in your opinion. Please, leave your comments, thoughts, questions, etc., below. They will be most welcome.