Drug coated balloons in the context of ST elevation acute myocardial infarction seem safe and feasible under certain circumstances.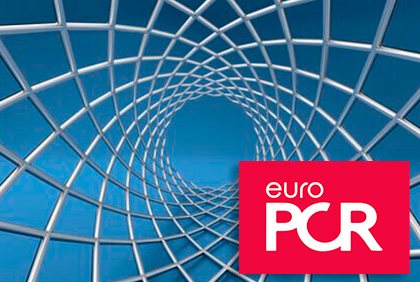 This single center study is the kickoff to keep studying the possibility of "leaving nothing behind" after primary PCI.
This small randomized study revives drug coated balloons to be used particularly instead of stents in young patients with certain lesions.
The REVELATION randomized 120 patients to primary PCI with contemporary stents vs. placlitaxel drug coated balloon (DCB). Fractional Flow reserve value (FFR) was non-inferior in patients receiving drug coated balloon vs. DES at 9-month follow-up.
---
Read also: EuroPCR 2019 | BIO-RESORT and SCAAR Registry: Ultrathin Struts Also in Small Vessels pequeños.
---
The chance of doing without a permanent prosthesis, especially in young patients, enables potential treatment options.
To consider this strategy, it is essential that lesions not be severely calcified, be in large diameter vessels, with non-significant plaque that has been destabilized.
This study, which opens new horizons and raises questions, was simultaneously published in JACC: Cardiovascular Interventions.
The REVELATION was a single center study including 60 patients receiving the paclitaxel drug coated balloon (Pantera Lux; Biotronik) vs. 60 other patients receiving contemporary DES (Orsiro; Biotronik or Xience; Abbott). Inclusion criteria included de novo lesions, not severely calcified, in native arteries, with residual stenosis lower than 50% after predilation. Over 70% of patients had single-vessel disease.
---
Read also: EuroPCR 2019 | COAPT: Mitral Valve Reduction is Associated to Lower Hospitalization and Death.
---
Bailout stenting in the DCB group occurred 18% more often on account of type C dissection or more.
At 9 months, the DCB group showed 0.92 mean FFR vs. 0.91 in the DES group, reaching non-inferiority.
Original Title: Paclitaxel-coated balloon angioplasty versus drug-eluting stent in acute myocardial infarction: the REVELATION randomized trial.
Reference: Vos NS et al. J Am Coll Cardiol Intv. 2019; Epub ahead of print.
---
We are interested in your opinion. Please, leave your comments, thoughts, questions, etc., below. They will be most welcome.