This angiographic substudy supports the safety of drug-coated balloons in small vessels. Despite better angiographic outcomes, there were eight cases of stent thrombosis among drug-eluting stent (DES) patients, while there was none with drug-coated balloons.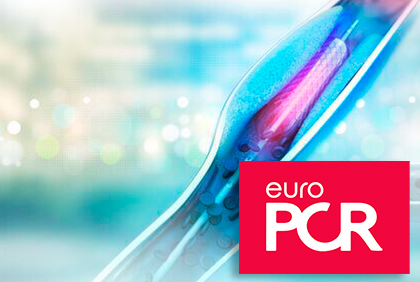 In patients with small vessels, using a drug-coated balloon appears safe and comparable to DES, with favorable angiographic outcomes at 1 year.
The main BASKET-SMALL 2 trial was conducted at 14 sites in Germany, Switzerland, and Austria. This trial had an open-label, noninferiority design, and it included 758 patients with de novo lesions in small vessels (at least 2 mm but less than 3 mm in diameter). All lesions were predilated, and absence of flow-limiting dissections and residual stenosis <30% were requirements for randomization.
---
Read also: EuroPCR 2019 | Intravascular Imaging Almost Indispensable for Planning an Angioplasty.
---
Patients were randomized to undergo angioplasty with the SeQuent Please paclitaxel-coated balloon (B. Braun Melsungen) or first- or second-generation DES. As regards DES, researchers initially used TAXUS and then Xience.
Patients in the drug-coated balloon group received dual antiplatelet therapy for 4 weeks, whereas the DES group received it for 6 weeks (yes, only 6) if they were stable or 1 year if they had acute coronary syndrome.
At 1 year, the rate of major adverse cardiac events (MACE) was 7.33% for the balloon group and 7.45% for the DES group. Such difference met criteria for noninferiority.
---
Read also: EuroPCR 2019 | TRILUMINATE: Tricuspid Repair with Clip Improves Regurgitation and Quality of Life.
---
This protocol could be criticized regarding the short duration of dual antiplatelet therapy for the DES group and stable chronic angina patients, particularly if we consider the initial use of a first-generation DES, TAXUS, with verified higher rates of thrombosis than new DES.
Original Title: Drug-coated balloons vs drug-eluting stents for the treatment of small coronary artery lesions: angiographic analysis from the randomized BASKET-SMALL 2 trial.
Presenter: Jeger R et al.
---
We are interested in your opinion. Please, leave your comments, thoughts, questions, etc., below. They will be most welcome.