Long after myocardial revascularization guidelines had established no medical reason justifies the use of bare metal stents (BMS), along comes this study to refresh the old trials comparing drug eluting vs bare metal stents in the context of primary PCI.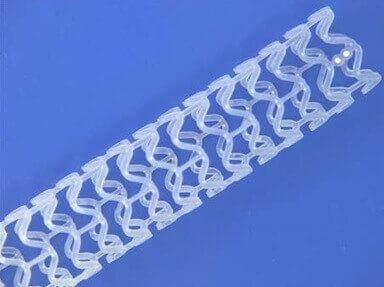 The problem for many countries is that primary PCI obviously occurs in the context of an emergency and with no time to wait for the insurance company to authorize intervention. In this scenario, it might be complicated for hospitals to get reimbursed for the extra cost of drug eluting stents. In addition, interventional cardiologists aim at getting TIMI 3 flow (that ultimately changes prognosis) and not reintervention, which would eventually become a problem-.
Therefore, conventional stents (BMS) are more commonly used in many countries.
Regardless our reality, we should know what lies ahead and what is best for our patients in the context of primary PCI.
---
Read also: After Much Toing and Froing, Gastrointestinal Protection Is Back to the Forefront.
---
This study followed 1157 patients at 5 years (biodegradable polymer-coated biolimus stent n=575 and BMS n=582) included in the randomized trial COMFORTABLE AMI. All serial intracoronary imaging, both intravascular ultrasound (IVUS) and optimal coherence tomography (OCT), were analyzed at baseline and at 13 months.
At 5 years, biodegradable polymer-coated BES reduced major cardiac events (MACE HR: 0.56 CI 95% 0.39 to 0.79; p=0.001). This difference was driven basically by the lower chance of target vessel related infarction (HR 0.44, CI 95%: 0.22 to 0.87, p=0.02) and ischemia driven revascularization (HR 0.41, CI 95%: 0.25 to 0.66, p<0.001). Definite thrombosis was objectivized in 2.2% vs 3.9%, which was only a tendency in favor of DES and there was no difference in very late thrombosis (1.3% vs. 1.6%, p=0.77).
OCT did not show differences in strut malapposition between devices and the uncovered struts were rare, though more frequent with BES. IVUS did not show positive remodeling in either group.
Conclusion
Comparing BMS against biodegradable polymer-coated BES, there was lower MACE rate at 5 years (as regards target vessel MI and new revascularization) in patients undergoing acute myocardial infarction with primary PCI. At 13 months, intravascular imaging showed almost complete scarring with both devices.
Original Title: Five-year clinical outcomes and intracoronary imaging findings of the COMFORTABLE AMI trial: randomized comparison of biodegradable polymer-based Biolimus-eluting stents with Bare-metal stents in patients with acute ST-segment elevation myocardial infarction.
Reference: Lorenz Raber et al. European Heart Journal (2019) 0, 1–11. Article in press.
---
We are interested in your opinion. Please, leave your comments, thoughts, questions, etc., below. They will be most welcome.