Courtesy of Dr. Carlos Fava.
When it comes to severe unprotected left main distal bifurcation lesions, surgery continues to be the preferred treatment option. However, due to the growing number of patients that cannot receive surgery, left main PCI has significantly advanced, and though the strategy in this scenario remains controversial, double kissing crush stenting (DK CRUSH) was shown superior to provisional stenting (PS) at one-year follow-up (though there is no data beyond this period).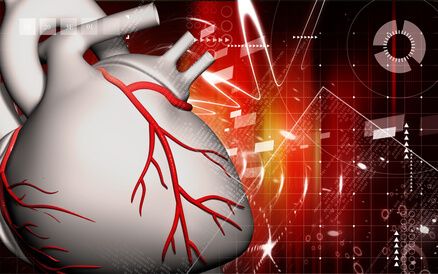 The DKCRUSH-V trial randomized 482 patients with severe left main bifurcation lesion (1.1.1 or 0.1.1). 242 received PS and 204 received two stents with DK CRUSH.
They all received antiaggregation with AAS and clopidogrel for at least 12 months.
Both groups were well balanced, mean age was 65, 27.2% were diabetic, most presented unstable angina, 21% had prior MI, 88% multivessel disease, 37% SYNTAX score >32.
---
Read also: STEMI in Coronary Dissections. When Should We Do It and What Are Its Outcomes?
---
At 3-year follow-up, TLF occurred in 16.9% of patients undergoing PS and in 8.3% of patients receiving DK CRUSH (p=0.005). Target vessel MI was 5.1% vs. 1.7% (p=0.01), TLR was 10.3% vs. 5% (p=0.002) and definite or probable thrombosis was also higher in the group receiving PS (4.1% vs. 0.4% p=0.006).
In patients presenting SYNTAX >32 or NERS II ≥19, PS was associated to higher stent thrombosis, TLF, TLR and TV MI. It was not the case of those presenting less complex anatomy.
Conclusion
Provisional stenting in unprotected left main lesions was associated to a significant increase in stent thrombosis at 3 years. We need more randomized studies to confirm the benefit of DK CRUSH in complex unprotected left main lesions.
Courtesy of Dr. Carlos Fava.
Original title: Three-Year Outcomes of the DKCRUSH-V Trial Comparing DK Crush With Provisional Stenting for Left Main Bifurcation Lesions.
Reference: Xiang Chen, et al. J Am Coll Cardiol Intv 2019; Article in Press.
---
---
We are interested in your opinion. Please, leave your comments, thoughts, questions, etc., below. They will be most welcome.