Given the upcoming Panama and Ecuador 2019 Sessions, solaci.org interviewed Dr. Gustavo Vignolo (Sessions Assistant Director) and asked him about his vision for Latin American interventional cardiology and the importance of a project such as the Sessions to help this specialty reach all corners of our continent.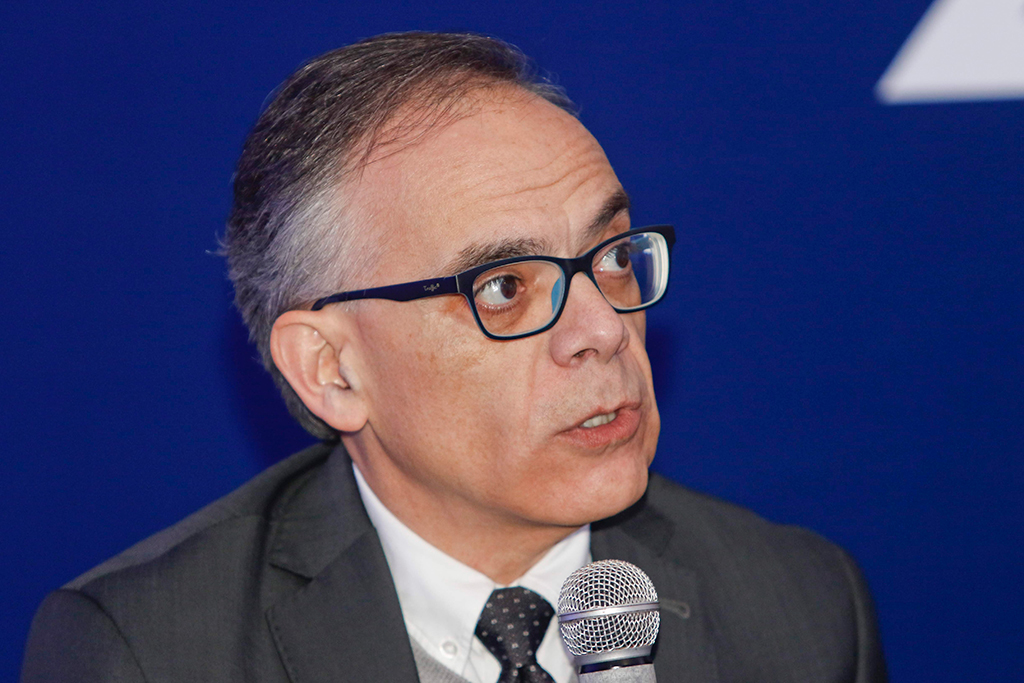 — How is, in your experience, the current status of interventional cardiology in Latin America and what are the most common problems found in the variety of countries visited through the Sessions?
— The status of interventional cardiology is uneven across the different Latin American regions. In general, there are several important development centers, but resource distribution in Latin America is uneven, and the status of our specialty is subject to such resource availability. In certain regions or areas, we witness quite advanced development, while other places are way behind, to be honest. This is particularly relevant as regards interventional techniques that may impact population survival, such as coronary angioplasty in acute myocardial infarction. The analysis of reperfusion in infarction, both from a technical and a strategic stance, has been a priority at the Sessions for quite some time now.
There is an overall eagerness regarding training instances in each Sessions activity. Such educational aspect is, precisely, the main scope of our Sessions. In my opinion, their main value lies in that they provide tools for progress in the form of skills development for both trained and in-training interventional cardiologists.
In any case, there is a need for more training instances, and that is where new Sessions activities may probably help.
— How could such contribution be realized?
— An example of that could be the organization of thematic sessions addressing a specific interventional cardiology technique, for both diagnosis and treatment, so as to bring trained and in-training cardiologists up to speed and generate expertise, as a need associated with the continuing development of our specialty. In this sense, we seek to contribute with re-certification in our sub-specialty.
— How does the Sessions educational approach reflect on medical practice?
— The Sessions feature a Steering Committee and a local Organizing Committee for each country where the Sessions take place. These Committees put together a scientific program that is combined with typical Sessions activities, which results in the definitive program.
With our strong educational approach, we make an attempt to adapt these typical Sessions activities—such as the Contest for Young Cardiologists (where young professionals present their cases, gather experience in scientific communication, and receive feedback from an expert panel), the segment "A Case, a Teaching" (cases presented by experts with a specific teaching purpose), and the Medical Image Contest (case presentation based on images to be read and analyzed)—to the specific place where the event is held. Program modules are structured by local organizers so that they reflect local needs as regards topics (e.g., peripheral and structural heart interventional cardiology, drug therapy accessory to intervention, clinical scenarios, etc.).
Ultimately, our main idea for the promotion of training is to have each region propose topics specific to its interests and to combine them with "traditional" Sessions activities.
— In relation to that, the SOL SOLACI area also works side by side with the Sessions. What can you tell us about SOLACI's solidary program?
— SOLACI's solidary program is particularly interesting because of its two-fold aim. On the one hand, it seeks to expand the benefits of interventional cardiology so that they reach a given population in aspects unavailable to it for whatever reason (generally, due to a lack of funding). On the other, it trains local interventional cardiologists on techniques on which they may lack expertise for the aforementioned reasons.
All of this means that, if there is a procedure that is beyond reach (whether because there are no subsidies for it or because the local healthcare system does not cover it). SOLACI's solidary program gathers the resources to allow patients to enjoy that benefit by covering device costs and providing operator expertise.
The most interesting part of this process is that local specialists in hemodynamics are involved in the procedure alongside the Proctors who conduct it, and in doing so they acquire experience in areas that would otherwise be well beyond their access. In some cases, this is the starting point for a program based on these techniques.
— What are the greatest challenges for the upcoming Sessions this year?
First and foremost, keeping local interest. This is, of course, related to the academic contents of each Sessions. This means that we are committed to maintaining the best combination of academic services and local interest, so as to generate an impact. If the Sessions have no impact, we will not achieve any relevant goals. We need to turn our Sessions into an important training instance for each location. The second challenge (which actually is a way to measure the first one) is to keep the current upwards trend in the number of attendees, which is usually around 1500 people for the whole year. That figure is close to the number of attendees for the annual SOLACI Congress. Now, if you think that the Congress takes place in only 3 locations, but the Sessions go over 13 countries and there are different locations within them, gathering a similar global audience, the importance of these Sessions as a pillar of our Society's activities (alongside the annual congress) becomes undeniable. In that sense, the Sessions are a significant support base for SOLACI.
I compare the Congress with primary angioplasty in infarction. That is undoubtedly the best reperfusion technique, but not all patients can access it. Similarly, a large number of general and interventional cardiologists cannot access it and its benefits. Alternatively, the Sessions also are a high-value academic activity; in our analogy, they would be represented by fibrinolytic treatment in infarction: many people can access it locally and at a reasonable price. It is an ideal supplement to both the Congress and all other SOLACI activities, such as its website. Consequently, in my opinion, the Sessions are extremely significant for SOLACI members.
---
We are interested in your opinion. Please, leave your comments, thoughts, questions, etc., below. They will be most welcome.