Myocardial revascularization surgery is still one of the most effective treatment strategies against coronary disease. One of the most important advantages of surgery over angioplasty is the chance to reach complete revascularization. This has proven to improve the survival of patients and to reduce the number of cardiovascular events.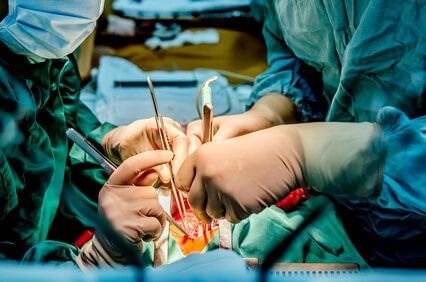 The choice of conduit for the grafts is critical to ensure their patency (ultimately, to ensure complete revascularization for a longer time).
Given the accelerated decay of vein grafts (50% are occluded at 10 years), the internal thoracic artery has become the gold standard to connect the anterior descending artery.
However, the use of arterial grafts from an artery other than the internal thoracic artery is very low. The bilateral internal thoracic artery is used in around 4.9% of cases, and the radial artery is used in 6.5% of cases.
---
Read also: Do Polymers Play any Role in Drug Eluting Stents.
---
The lack of adoption of full arterial revascularization is partially due to a lack of solid, unequivocal evidence on its benefit.
While several series and meta-analysis have shown the benefit of arterial revascularization, recent randomized studies have not been able to do so. This means that there is no solid evidence justifying its higher technical difficulty, its higher procedural time, and its potential complications.
This study, published in J Am Coll Cardiol, included an impressive group of 61,310 patients who underwent coronary artery bypass graft surgery with a single arterial graft (n = 49,076; 80%) or multiple arterial grafts (n = 12,234; 20%). Authors used propensity score matching to reduce the differences between groups. At 1 year, there were no differences between strategies, but at 7 years, the rates of mortality, infarction, and new revascularization were significantly lower in the multiple arterial grafts group.
The greatest strength of this study is the huge number of patients enrolled in 42 hospitals and with 246 surgeons, which can paint a realistic picture of daily clinical practice.
---
---
Read also: TAVR in Bicuspid Has the Same Results in Surgery at Hospital Level.
---
The lowest mortality rates in the multiple arterial grafts group were found in the most experienced sites as regards this strategy.
Another important piece of information is that arterial grafts were significantly associated with wound infections.
Conclusion
The rates of mortality and combined events at 1 year were similar between surgery with a single arterial graft and multiple arterial grafts. However, at 7 years, multiple arterial grafts showed clear benefit from all points of view.
Original title: Multiple Versus Single Arterial Coronary Bypass Graft Surgery for Multivessel Disease.
Reference: Zaza Samadashvili et al. J Am Coll Cardiol 2019;74:1275–85.
---
We are interested in your opinion. Please, leave your comments, thoughts, questions, etc., below. They will be most welcome.