SOLACI continues their mission to foster the development of interventional cardiology in Latin America. In this regard, they will be part of a joint session together with the Mexican Interventional Cardiology Society at SOCIME 2019, to be held on October 10 thru 12 at Santa Fé Westin Hotel in Mexico City. 
The symposium will present current views and perspectives on ST elevation acute myocardial infarction (STEMI). On this note, prestigious Latin American professionals will be analyzing pharmacological issues in the treatment of acute coronary syndromes, and the interventional management of patients with multivessel disease, STEMI and cardiogenic shock, and non-ST elevation MI. 
The session will take place on Friday, October 11, from 3:30 to 5:30 pm in room 2, and will be chaired by SOLACI former president Dr. José Luis Leiva Pons.
Session details: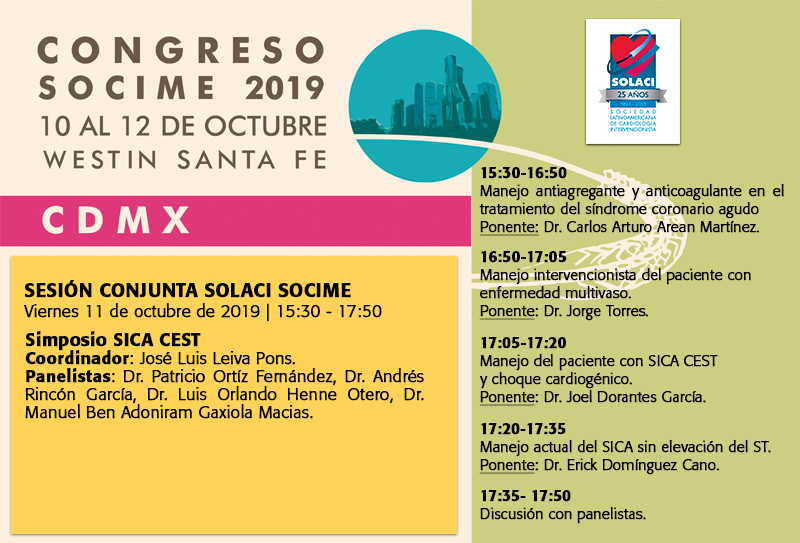 ---
We are interested in your opinion. Please, leave your comments, thoughts, questions, etc., below. They will be most welcome.