This COMPLETE sub-study using optical coherence tomography (OCT) showed the prevalence of vulnerable lesions other than the culprit which should provide a physiopathological explanation of the benefit of complete revascularization observed in the original study.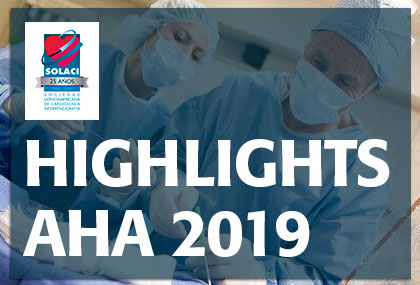 STEMI patients with multivessel disease will benefit from complete revascularization in terms of reduced cardiovascular death and repeat MI according to the COMPLETE study. This sub-study analyzed the sub-group of patients who had received OCT.
Nearly half of patients (47.3%) undergoing OCT during the second procedure after primary PCI showed a thin cap in non-culprit lesions. Non-culprit lesions with ≥70% stenosis diameter more often presented a thin cap.
---
Read also: AHA 2019 | Treat Stroke to Target: Post-Stroke Aggressive Therapy with Statins.
---
This finding could explain the benefit of routine treatment of non-culprit lesions after primary PCI. However, the study is biased. Patients randomized to a conservative strategy after PCI, did not receive OCT and therefore were not checked for other vulnerable plaque.
To definitely close the relation between multiple vulnerable plaque and events rate reduction with complete revascularization we should have also studied the COMPLETE conservative branch with OCT and find a similar rate of unstable lesions.
With this study we can only extrapolate the idea and speculate with physiopathology.
---
Read also: AHA 2019 | Sapien vs Evolut: A Head-to-Head Study Seems Mandatory.
---
The COMPLETE study showed complete revascularization after successful primary PCI reduces the risk of cardiovascular death or repeat MI (HR 0.74; CI 95% 0.60-0.91) and cardiovascular death, repeat MI and ischemia driven revascularization (HR 0.51; CI 95% 0.43-0.61) vs. treating the culprit lesion alone.
This sub-study looked into plaque morphology by OCT of non-culprit lesions of patients randomized to complete revascularization (n=93).
---
Read also: AHA 2019 | TWILIGHT: Discontinue Aspirin after Acute Coronary Syndrome.
---
Angiographically more significant non-culprit lesions showed greater lipid burden by OCT, a thinner cap, more macrophage accumulation and more cholesterol crystals than non-obstructive lesions with thicker cap that often resulted more fibrous and calcified.
Original Title: Non-culprit lesion plaque morphology in patients with ST-segment elevation myocardial infarction: results from the COMPLETE trial optical coherence tomography (OCT) substudy.
Reference: presentado por Pinilla-Echeverri N. en el congreso de la AHA 2019.
---
We are interested in your opinion. Please, leave your comments, thoughts, questions, etc., below. They will be most welcome.