Cardiac complications are among the most frequent in patients undergoing carotid endarterectomy for asymptomatic lesions.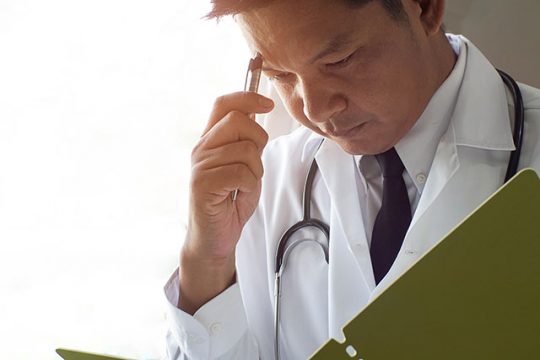 This excess of cardiac events in patients with no neurological symptoms of carotid stenosis is essential to balance the risk/benefit ratio of carotid endarterectomy.
A routine cardiology consultation prior surgery could reduce perioperative infarction rate, general complications and even mortality.
Compared against surgeons, interventional cardiologists have perfected the technique, tried different cerebral protection systems and introduced new stents to reduce stroke (especially minor periprocedural stroke) expecting to reduce cardiac events.
On the one hand, surgeons have a much simpler tool, cheaper and faster, to improve their Achilles heel.
---
Read also: Outflow Tract Calcification and the Best Valve in This Context.
---
The analysis included nearly 2000 consecutive patients receiving carotid endarterectomy for asymptomatic stenosis between 2007 and 2017.
Between 2007 and 2012, only select patients were monitored at cardiology consultations and since 2012 consultation has been routine.
The group included as of 2012 more often presented a history of coronary intervention (0.5% vs. 5.1%; p<0.001), were on dual antiaggregation therapy (4.6% vs. 9.5%; p=0.001), in addition to statins (60.3% vs. 72.4%; p<0.001) and cardiovascular drugs in general (1.77 ± 1.22 vs. 1.92 ± 1.23; p=0.01) at the time of surgery.
---
Read also: ESC 2020 | Ticagrelor Might Increase Bleeding and Mortality in the Elderly.
---
Neurological events resulted similar in both groups (0.8% vs. 0.3%; p=0.20) and hospital mortality resulted identical (0.1%; p=1).
The difference was observed in cardiac complications in general (3.4% vs. 1.9%; p=0.05) and in myocardial infarctions in particular (1.6% vs. 0.6%; p=0.05).
Multivariable analysis confirmed routine cardiology consultation is an independent predictor of infarction (OR: 0.61; p=0.04) and cardiac complications.
---
Read also: ESC 2020 | Rivaroxaban Might Reduce Cardiac Cerebral and Peripheral Events.
---
At 5 years, survival resulted similar (84.2% vs. 82.4%; p=0.72) but with a significantly lower number of cardiac deaths in the group with cardiology consultation.
Conclusion
Routine cardiology consultation before carotid endarterectomy in patients with asymptomatic lesions reduces perioperative infarction and cardiac death rates at long term. This protocol should be considered when examining the risk/benefit ratio of endarterectomy.
Original Title: Clinical Impact of Routine Cardiology Consultation Prior to Elective Carotid Endarterectomy in Neurologically Asymptomatic Patients.
Reference: Francesco Squizzato et al. Eur J Vasc Endovasc Surg, article in press. https://doi.org/10.1016/j.ejvs.2019.11.007.
---
We are interested in your opinion. Please, leave your comments, thoughts, questions, etc., below. They will be most welcome.