Patients who undergo coronary angioplasty after acute coronary syndrome could de-escalate dual antiplatelet therapy with prasugrel to maintain the protection against ischemic events while lowering their hemorrhagic risk.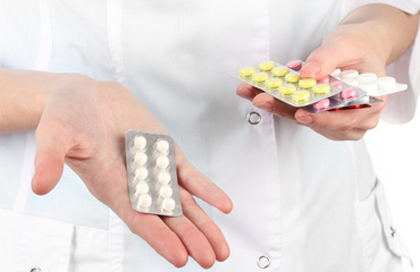 The HOST-REDUCE-POLYTECH-ACS study (recently published in The Lancet) included 2338 patients who underwent coronary angioplasty in a setting of acute coronary syndrome. Patients were randomized to a year-long treatment with aspirin 100 mg plus prasugrel 10 mg (control arm) vs. aspirin 100 mg plus prasugrel 10 mg for a month, followed by aspirin plus prasugrel 5 mg for the remaining 11 months (de-escalation arm).
After angioplasty in a setting of acute coronary syndrome, a year-long strong platelet inhibition is recommended. As regards ischemia, the main benefit of this strategy can be seen in the early stages after the event, while the bleeding risk is constant.
This way, a de-escalation strategy might provide a better balance between the ischemic vs. hemorrhagic risk.
---
Read also: ESC 2019 | ISAR-REACT 5 | Which Is Better in ACS, Prasugrel or Ticagrelor?
---
The primary endpoint was net adverse clinical events (all-cause death, non-fatal infarction, stent thrombosis, repeat revascularization, stroke, and bleeding events grade 2 or higher according to Bleeding Academic Research Consortium [BARC] criteria) at 1 year.
The primary endpoint occurred in 7.2% of patients in the de-escalation arm vs. 10.1% in the conventional arm (p < 0.0001 for non-inferiority).
There was no increase in ischemic risk with the prasugrel de-escalation strategy (hazard ratio [HR]: 0.76; 0.40–1.45), but the risk of bleeding events was significantly decreased (HR: 0.48;0.32–0.73; p=0.0007).
---
Read also: Virtual ACC 2020 | TWILIGHT-DM: Ticagrelor Monotherapy in Diabetic Patients.
---
Results from this research are thought-provoking, but there may be some external validity limitations. The study was conducted in 35 hospitals in South Korea, which means most of the population is Asian.
The idea of de-escalating the dual antiplatelet therapy dose or even prescribing a monotherapy might be here to stay, especially after the publication of the TWILIGHT study.
Original Title: Prasugrel-based de-escalation of dual antiplatelet therapy after percutaneous coronary intervention in patients with acute coronary syndrome (HOST-REDUCE-POLYTECH-ACS): an open-label, multicentre, non-inferiority randomised trial.
Reference: Hyo-Soo Kim et al. Lancet 2020 Oct 10;396(10257):1079-1089. doi: 10.1016/S0140-6736(20)31791-8.
---
We are interested in your opinion. Please, leave your comments, thoughts, questions, etc., below. They will be most welcome.