Non-invasive coronary vasospasm diagnosis by means of echocardiography with the administration of ergonovine can be performed safely; even without prior angiography to rule out fixed lesions.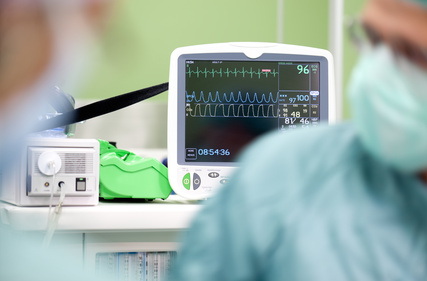 These data are encouraging and move patients with vessel spasm but without significant lesions away from multiple angiographies and from the uncertainty of a diagnosis "by exclusion."
This work recently published in JACC Cardiovasc Imaging sought large-scale evidence to support the clinical utility of ergonovine echocardiography for the diagnosis of coronary spasms.
The test was performed in 14,012 patients (mean age 52 years; 44.3% were women) after ruling out significant coronary arterial stenosis by functional (stress electrocardiography or single photon emission computed tomography [SPECT], n = 9,824) or anatomic testing (tomography or conventional angiography, n = 4,188).
Only 0.4% of patients had to stop the study early, and a positive result was obtained in 2144 patients (15.3%). Said positive result had variable frequencies according to the presumptive diagnosis for each patient at baseline (acute coronary syndrome [38.2%], variant angina [31.8%], effort angina [14.9%], aborted sudden cardiac death [17.6%], and syncope [9.9%]).
---
Read also: Diabetes Could Decide between Ticagrelor and Prasugrel.
---
There were no mortality or infarction events during the study with ergonovine.
During a median follow-up of 11.4 years (range: 7.2 to 15.8), all-cause death and cardiovascular death occurred in 494 and 143 patients, respectively.
Compared with patients with positive ergonovine test results, the functional test group and the anatomic test group did not show a significant difference in events.
---
Read also: How To De-Escalate Prasugrel After Acute Coronary Syndrome?
---
After multiple adjustments, having a positive ergonovine echocardiogram was an independent factor linked to all-cause mortality (hazard ratio [HR]: 1.879, p < 0.001) and cardiovascular death (HR: 2.903, p < 0.001).
Conclusion
Ergonovine echocardiography may be a safe diagnostic tool for coronary vasospasm, even without anatomic documentation. These results have major long-term prognosis implications, and might even replace invasive provocation testing.
Original Title: Diagnostic and Prognostic Value of Ergonovine Echocardiography for Noninvasive Diagnosis of Coronary Vasospasm.
Reference: Sang Yong Om et al. JACC Cardiovasc Imaging. 2020 Sep;13(9):1875-1887. doi: 10.1016/j.jcmg.2020.03.008.
---
We are interested in your opinion. Please, leave your comments, thoughts, questions, etc., below. They will be most welcome.