Empagliflozin improves cardiac function, exercise capacity and quality of life in non-diabetic patients with cardiac failure and deteriorated ejection fraction.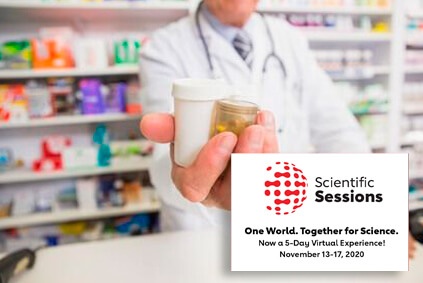 These findings were presented during the scientific sessions at AHA 2020 and published simultaneously in JACC.
EMPATROPISM outcomes are on the same line as other studies using sodium glucose 2 cotransporter inhibitors (SGLT2) which showed benefits in patients with ventricular function deterioration regardless diabetes status.
The group receiving Empagliflozin reduced end diastolic volume, end systolic volume, left ventricular mass, oxygen peak consumption, 6-minute walk test and quality of life scores.
Other studies such as the EMPEROR-Reduced with Empagliflozin and the DAPA-HF with dapagliflozin showed a wide spectrum of clinical benefits both in diabetics and non-diabetics. The benefits of these new drugs are not related only to reduced glycemia.
---
Read also: AHA 2020 | RIVER: Rivaroxaban as Alternative to Warfarin in Patients with Atrial Fibrillation and Bioprosthetic Mitral Valve.
---
The authors of this study claim this kind of drugs have come to stay and will soon reach the daily practice of all patients with cardiac failure and ventricular function deterioration, regardless their glycemic index.
Original Title: Randomized trial of empagliflozin in non-diabetic patients with heart failure and reduced ejection fraction.
Reference: Santos-Gallego CG et al. J Am Coll Cardiol. 2020; Epub ahead of print y presentado simultáneamente en el congreso AHA 2020.
---
(Visited 1 times, 1 visits today)