As we gradually consolidate the information on the duration of transcatheter aortic valve replacement (TAVR) the focus seems to be moving towards the feasibility of repeat TAVR. How long the valve will last no longer matters as much as how feasible a new procedure is.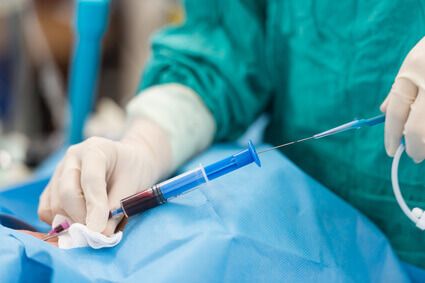 The supra-annular leaflet position and tall stent frame of the self-expandable Evolut PRO and Evolut PRO + might cause coronary obstruction in "TAVR in TAVR", or complicate future access to coronary valves.
The EPROMPT registry prospectively included patients undergoing TAVR with the latest generation commercially available self-expandable valves. Patients received a CT scan 30 days after procedure to simulate a second TAVR in TAVR procedure and estimate both coronary obstruction risk and feasibility of future coronary access.
81 patients had interpretable CT scans for researchers to simulate a second procedure.
According to the simulation, 23% of patients might present sinus of Valsalva sequestration and resultant coronary obstruction during future TAVR-in-TAVR with the same prosthesis.
---
Read also: Transfusion in TAVR: Caution Is Best.
---
The CT simulation also predicted that the position of the pinned transcatheter heart valve leaflets would hinder future coronary access in up to 78% of patients.
in seeking to reduce events, when reaching a sort of plateau in design improvement, the focus could be on facilitating future procedures.
Conclusion
Further device redesign and improvements are needed to reduce the risk of coronary obstruction in eventual TAVR-in-TAVR procedures. This should include better coronary access.
Original Title: Risk of Coronary Obstruction and Feasibility of Coronary Access After Repeat Transcatheter Aortic Valve Replacement With the Self- Expanding Evolut Valve. A Computed Tomography Simulation Study.
Reference: Brian J. Forrestal et al. Circ Cardiovasc Interv. 2020;13:e009496. DOI: 10.1161/CIRCINTERVENTIONS.120.009496.
---