Both the indication and discontinuation of antiplatelet therapy to balance ischemic-bleeding risks has been left to physician criterion. However, leaving the decision to one single specialist might not be the best. This is when the team's role becomes essential.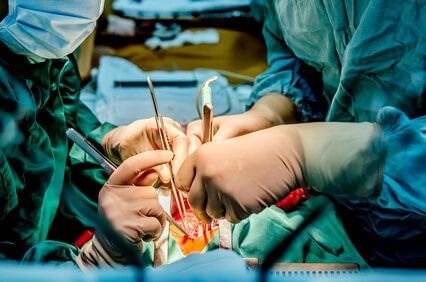 This study looked at the advantages consensus decision-making amongst clinicians, surgeons and anesthesiologists to continue or not antiplatelet therapy in patients with second generation drug eluting stents (DES) prior a non-cardiac surgery.
3582 patients with prior DES stenting receiving non-cardiac surgery were retrospectively included. 3103 patients consulted with the team and follow their recommendation.
Patients on arbitrarily managed dual antiplatelet therapy (DAPT) before or during surgery presented higher risk of bleeding during surgery and more emergency surgery. These patients were more frequently women and were on DAPT at consultation.
Arbitrary DAPT decision making nearly doubled the risk of net clinical adverse events (OR 1.98, CI 95%, 1.98–3.11), tripled cardiovascular events (OR 3.11; CI 95%, 1.31–7.34) and doubled major bleeding (OR 2.34; CI 95%, 1.45–3.76).
---
Read also: Watch again our Webinar "SOLACI@BIOTRONIK" on our Youtube account.
---
This association was consistent irrespective of non-cardiac surgery, risk or recommendation on DAPT management.
Conclusion
DAPT management prior non-cardiac surgery should be decided on a case-by-case basis, and all involved in the procedure should have a say (cardiologist, surgeon, anesthesiologist, etc.).
The risk of major adverse events have a two and three-fold increase when DAPT management is arbitrary and individually made by a single team member.
Original title: Consensus Decision-Making for the Management of Antiplatelet Therapy before Non-Cardiac Surgery in Patients Who Underwent Percutaneous Coronary Intervention With Second-Generation Drug-Eluting Stents: A Cohort Study.
Reference: Choongki Kim et al. J Am Heart Assoc. 2021 Apr 20;10(8):e020079. doi: 10.1161/JAHA.120.020079.
---