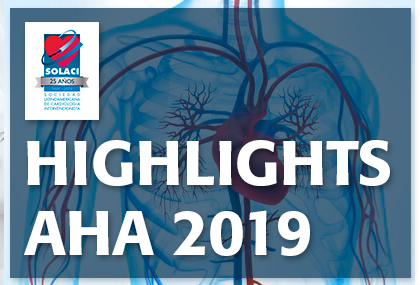 AHA 2019
Here you will find the highlights of the AHA 2019 Scientific Sessions, held on November 16th to 18th in Philadelphia, USA.
AHA 2019 | Sapien vs Evolut: A Head-to-Head Study Seems Mandatory
Two French registries have carried out a propensity matched comparison which suggest differences between balloon-expandable valves (BEV) and self-expandable valves (SEV) in hard end points such ...
Impella: A Revolutionary Device Being Questioned
Observational studies (with their subsequent limitations) show a possible increase in adverse events and costs with the use of the Impella device. Two large ...
AHA 2019 | Treat Stroke to Target: Post-Stroke Aggressive Therapy with Statins
Indicating statins to reach more aggressive LDL goals in patients that have suffered transient ischemic attack or ischemic stroke driven by atherosclerosis significantly reduces major ...