SGLT2 inhibitor dapagliflozin had a consistent impact regardless of glycemic level, age, or general health status.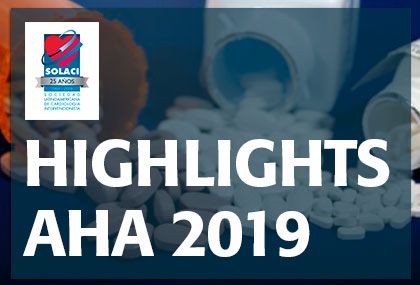 Dapagliflozin was originally developed for the treatment of type 2 diabetes. However, it has had a positive impact on various types of patients with chronic heart failure and reduced ejection fraction, including those without diabetes. This information is derived from the DAPA-HF trial, presented at the American Heart Association (AHA) 2019 Congress Scientific Sessions and simultaneously published in Circulation.
The initial trial results were presented in September at the European Society of Cardiology Congress in Paris. At the time, we found out that patients with and without type 2 diabetes benefited from dapagliflozin associated with optimized standard therapy.
---
Read also: AHA 2019 | COLCOT: Colchicine and the Return of the Anti-Inflammatory Theory.
---
Now, at the AHA sessions, researchers presented new outcomes that dug deeper into nondiabetic patients and patients in different age groups.
DAPA-HF was conducted in 20 countries and randomized 4744 patients with New York Heart Association functional class II or greater heart failure, ejection fraction of 40% or lower, and NT-proBNP of 600 pg/mL or higher.
At a mean follow-up of 18 months, the addition of 10-mg dapagliflozin to the standard of care reduced the risk for the composite endpoint of worsening heart failure or death for cardiovascular causes (16.3% vs. 21.2%; hazard ratio [HR]: 0.74; 95% confidence interval [CI]: 0.65-0.85).
Such benefit was consistent across all glycated hemoglobin levels in patients without diabetes.
---
Read also: AHA 2019 | TWILIGHT: Discontinue Aspirin after Acute Coronary Syndrome.
---
As regards elderly patients, the benefit derived seems even higher than for younger patients, without additional tolerability problems.
Dapagliflozin seems to fulfill all goals of heart failure management, reducing mortality and hospitalizations, and improving NYHA functional class in all patients.
Original Title: The dapagliflozin and prevention of adverse outcomes in heart failure trial (DAPA-HF): results in nondiabetic patients.
Reference: Presentado por McMurray JJV en las sesiones científicas del congreso AHA 2019.
---
We are interested in your opinion. Please, leave your comments, thoughts, questions, etc., below. They will be most welcome.