The obvious risk of bleeding posed by aspirin was too clear in this work, casting a shadow of doubt over the indication of aspirin for primary prevention in diabetic patients.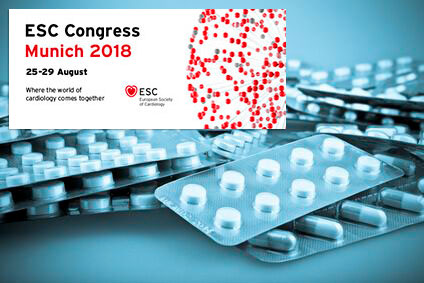 According to the ASCEND trial, presented at the European Society of Cardiology (ESC) 2018 Congress and simultaneously published in NEJM, aspirin reduces cardiovascular events as primary prevention, but the cost in terms of major bleeding is too high to support its use in this setting.
Over a 7.4-year follow-up, aspirin reduced major cardiovascular events, from 9.6% in placebo-treated patients to 8.5% in aspirin-treated patients (odds ratio [OR]: 0.88; 95% confidence interval [CI]: 0.79-0.97). However, aspirin treatment raised the risk of major bleeding from 3.2% in placebo-treated patients to 4.1% in aspirin-treated patients (hazard ratio [HR]: 1.29; 95% CI: 1.09-1.52).
---
Read also: ESC 2018 | MARINER: Rivaroxaban as Thromboprophylaxis after Hospitalization.
---
There was no patient subgroup in which the benefits clearly outweighed the risks. Furthermore, aspirin did not reduce the occurrence of any type of cancer during the follow-up period, contrary to what had been observed in the earliest (and oldest) studies with this drug.
Most of the 15,480 patients included in the trial had their other risk factors well managed, with high rates of statin and antihypertensive use, good glycemic control, and a low rate of smoking. All of this may have been key as regards the difference with early works.
The results of this work will surely have an impact on both sides of the Atlantic, since the 2015 American guidelines (from the American Heart Association [AHA] and the American Diabetes Association) recommend aspirin as a reasonable treatment in patients with type 2 diabetes (unless contraindicated).
---
Read also: ESC 2018 | FRANCE-TAVI: Atrial Fibrillation and Anticoagulation Associated to Mortality in TAVR.
---
In contrast, the 2016 European guidelines on cardiovascular disease prevention contain a class III recommendation against the use of antiplatelet therapy (including aspirin) in patients with diabetes and no history of cardiovascular disease.
The ASCEND trial had a 2×2 factorial design and included patients 40 and older with diabetes and no evidence of cardiovascular disease at baseline. Patients were randomized to enteric-coated aspirin 100 mg daily vs. placebo and to supplementation with 1-g capsules of omega 3 or placebo.
Original title: Effects of Aspirin for Primary Prevention in Persons with Diabetes Mellitus.
Reference: Presented by Jane Armitage at the European Society of Cardiology 2018 Congress and simultaneously published in N Engl J Med. 2018;Epub ahead of print.
---
We are interested in your opinion. Please, leave your comments, thoughts, questions, etc., below. They will be most welcome.